"Layn' Down The Law" | OIFC World Cat / Carolina Cat | 12/30/11
Michelle Evans Drake, Billy Berg and David Christian of The Law braved the early morning cool weather, yet flat, beautiful seas to go wahoo fishing at the Blackjack Hole. The 64 lb wahoo they came back with made the trip worth while.
Everyone who has made the ride to the Blackjack on a cool morning knows how good it feels to bundle up in a bean bag chair and catch some z's. Man that is some goooood sleeping!
There is a video, but I can't post it because you can hear Michelle layn' down the law to Billy!
- Capt. Rickey Beck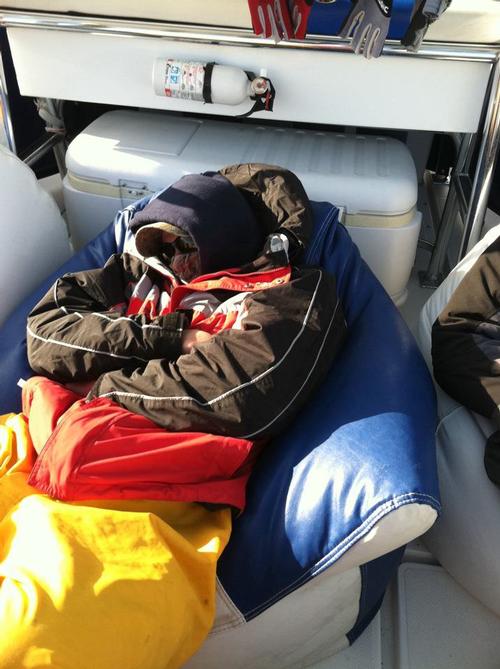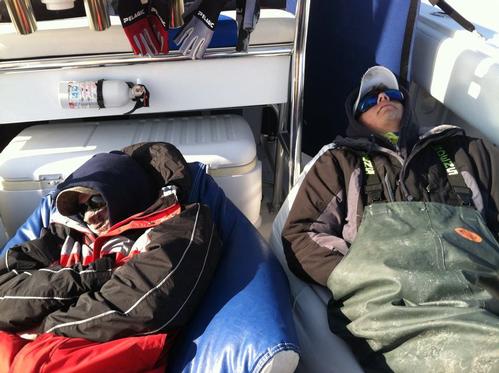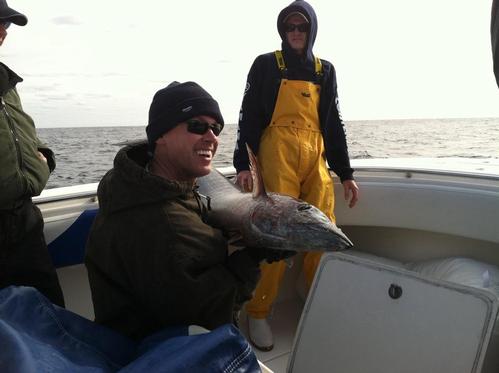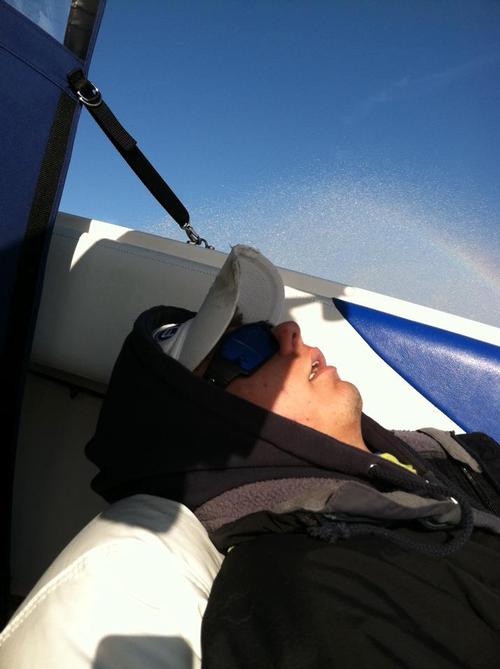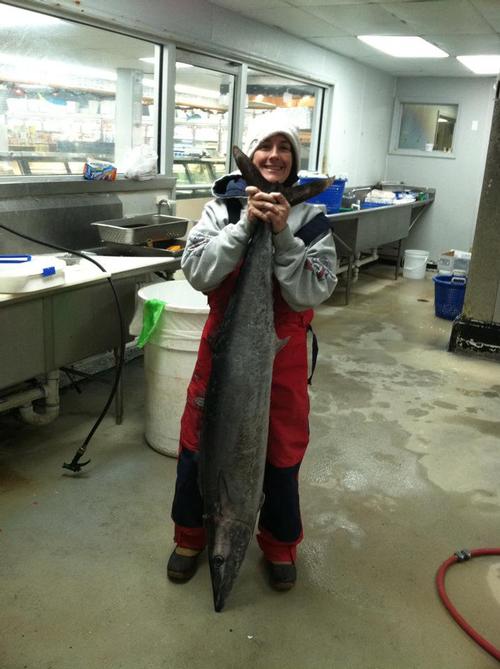 ---