"Far Out Shoot Out- COMING SOON" | OIFC | 04/23/18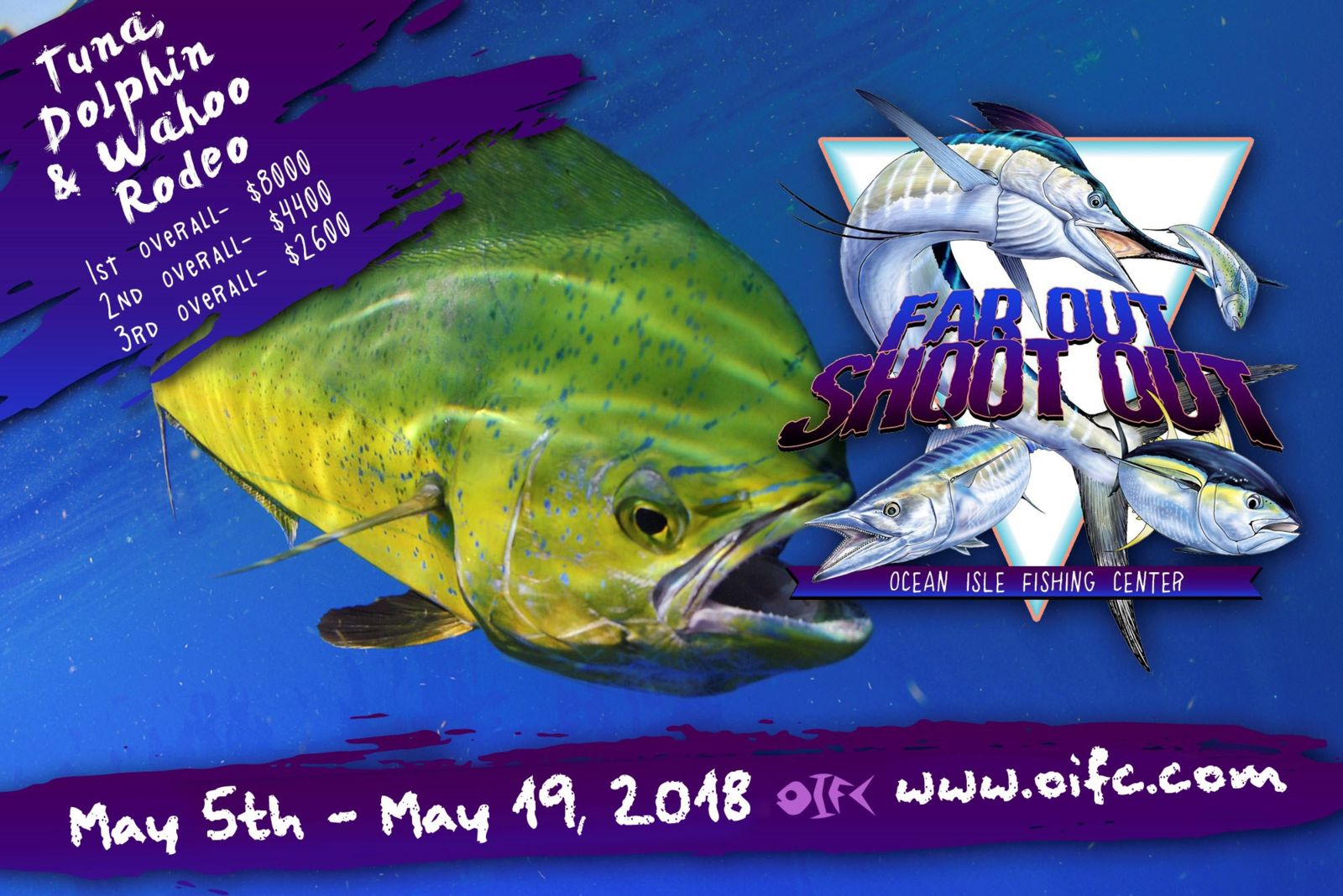 As we head towards the upcoming Shoot Out, the big news is the Yellowfin Tuna are showing back up. It has been 10 years, but they are suddenly being caught with consistency from the Black Jack hole to the north. They have been mostly smaller 20-30# fish, but it is a start! As a side note, in a recent email regarding our lack of Yellowfin, Randy Gregory, who is the NC DMF rep and sits on the ICCAT Advisory Panel, responded:
For anyone concerned about yellowfin tuna, a quick read of the ICCAT Exc Summary will spell most of it out. It's the Gulf of Guinea and FAD fishing with purse seines. The Gulf of Guinea fishery was really harmful to the stock catching tons of very small YFT and bigeye. So when you catch tons of very small fish, that's lots of individuals. These were unregulated fisheries for several years and a closure was put in place for January and February in 2013. Hopefully we will see some positive results from that closure. That's the quick answer.....
So maybe with it being 3 years since closure we are starting to see what will be an increasing number of Yellowfin to our area? Let's hope so!
Thus, as relates to the Far Out Shoot Out, the game is going to change this year. With Yellowfin back in the picture, tuna are going to mean more again. You can't ignore 30# of weight that could be added to your aggregate with the presence of Yellowfin.
Registration is open on-line or you can stop by the OIFC anytime and enter. www.OIFC.com/FOSO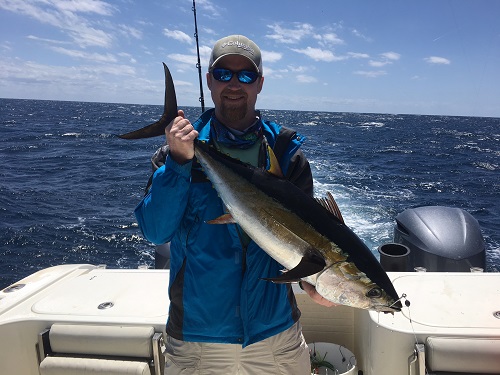 One of 4 caught aboard OIFC World Cat on 4/20
- Capt. Brant McMullan
---