"Beautiful Day" | Speckulator - 22' | 12/31/10
Captains Jeff Beck, Zach Faulkner and I took advantage of today's 60+ degrees and sunny weather to do a little inshore fishing. We'd been told by Captain Jeff Williamson (Get Busy) the bite had been on in the morning.
We put in at slack tide and didn't expect much action. Our afternoon started out slow and went downhill from there. (One of Brian Aycock's famous sayings.) Jeff fished mostly with a cork, Zach worked an artificial and I opted for mud minnows. We managed a few trout like the one in the picture. Mayhaps we three have spent too much time off shore and need to sharpen up our inshore skills. No matter though. All we wanted to do was take advantage of a beautiful day, get on the water and wet a hook.
- Capt. Rickey Beck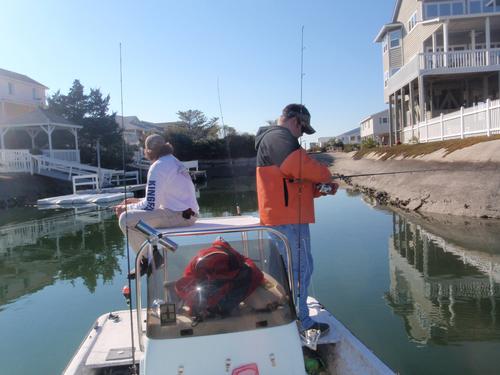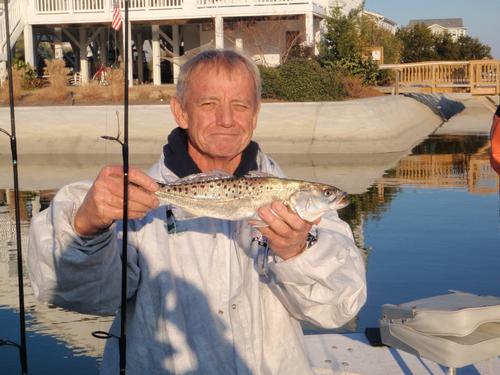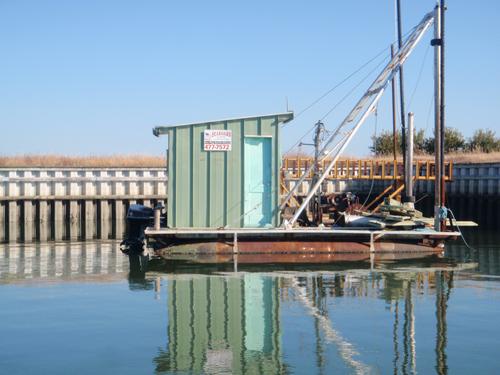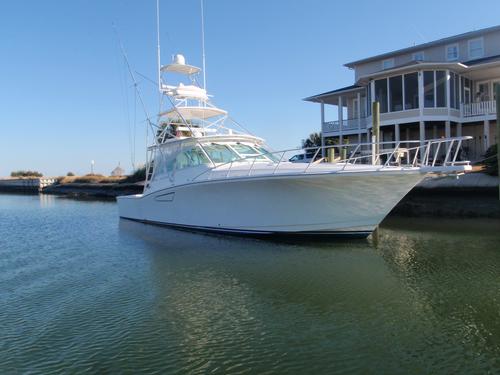 ---