SPRING KICKOFF & IN-WATER BOAT SHOW

Saturday, April 6, 2019 - 9am-5pm
Sunday, April 7, 2019 - 10am-5pm
65 Causeway Drive, Ocean Isle Beach, NC - (910) 575-3474
_________________________________________________________________________________________
OIFC Storewide Sales- EVERYTHING 10% OFF
SELECT CLOTHING 30%-50% OFF
_______________________________________________________________________________________________________
Brands Scheduled for Display & Demo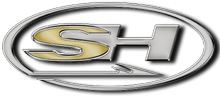 __________________________________________________________________________________________________________
FREE SEMINARS
Saturday, April 6
11:00am – Jody Gay - King Mackerel fishing
Jody Gay either captained or crewed on the 1st place team in both the 2019 Kingfish Cup Championship and 2019 Cape Shoot Out Championship. He has extensive knowledge in a wide-range of fisheries, but we are going to find out how he's winning all these tournaments! Also founder and owner of Bluewater Candy fishing lure manufacturing company.
1:00pm – INSHORE
Tommy "flatfish" Helms - Flouder
Tommy Helms is the master of nearshore reef Flounder fishing. He will cover tips and techniques that he uses to catch more and bigger Flounder consistently from Spring to Fall
3:00pm - Tom Hilton, Hilton's Realtime Navigator- Satellite imagery analysis
Tom Hilton himself, founder and owner will be on-hand to demonstrate and educate on how to use and interpret sea surface temperature, chlorophyll and altemetry to find more fish.
Sunday, April 7
12:00pm – Neal Foster - Wahoo fishing
Captain of the Intense fishing team based from Mobile, AL, Capt. Neal has won or placed in the Wahoo division in the Gulf Coast Billfish Classic for the last 5 years running. Hear how he does it in the Gulf to learn tricks for fishing our waters.
1:00pm- INSHORE -Brandon "Bonecrusher" Sauls -Seasonal Patterns of Inshore Fish
Capt. Brandon is well known in the area as a very successful inshore fisherman. His expertise in Flounder, Trout and Redfish have been recognized through numerous tournament victories, including back to back to back to back to back to back to......defenses of the Cy's World Inshore Challenge. Brandon is going to cover how he fishes through every season; and how he is successful inshore fishing year-round.
2:00pm – Capt. Austin Aycock- Extreme Grouper fishing
Who better to learn from than someone who makes their living catching Grouper? Capt. Austin Aycock will discuss where and how to find Grouper, how to anchor on them and then how to catch them.
________________________________________________________________________________________________________________
Ocean Isle Fishing Center
65 Causeway Drive
Ocean Isle Beach, NC 28469
(910) 575-3474