"Name Our Duckies" | Do Work / OIFC | 06/14/14
There is more to keeping bait healthy than most people would ever think. I my mission to provide the best bait I need two swimming pool thermometers. Capt. Brant being Capt. Brant got me 2 rubber ducky thermometers. But he didn't name them. I need them named so am having a contest. Y'all submit names in the commment section of this fishing report. I will have the young ladies in the shop pick the best name for each ducky. The winner will be announced at the Jolly Mon Captains Meeting and a $10. Gift card presented.
When submitting names remember this is a family web site.
><)}})*>
- Capt. Rickey Beck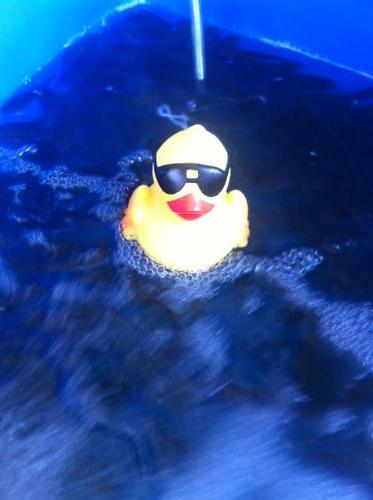 ---