"Traveling Fishermen" | OIFC World Cat / Carolina Cat | 10/04/15
I'm convinced that the rain and wind are not going to let up here in soggy Ocean Isle. Therefore, I'm looking for fishermen interested in venturing to the pristine waters of Venice, Louisiana with me. Dates are:
October 31st-November 4th **Need TWO people for this trip. The rest of the dates we will need FOUR.
November 20th-24th
December 11th-15th
December 15th-19th.
Cost is $325 + fuel per person, per day, for a full day offshore (tuna, wahoo, king mackerel.) Near shore fishing full day (BIG keeper red snapper, cobia, redfish) will be $225 + fuel per person, per day. If you are wondering why the two options are offered, we will need to be flexible if the weather does not permit us to get offshore or the crew simply wants to try something different. Keep in mind that in Venice there is always some sort of fishing to be done if we get blown out.
Included in the trip cost: I will provide the boat, tackle, ice, coolers and assistance with lodging and flights.
Not included: Flight to and from New Orleans, LA, shuttles from the airport to Venice (about 45 min ride), lodging at Venice Marina, snacks, drinks and any other personal needs such as rain gear. Take a look at http://www.venicemarina.com/10_accommodations.htm to see where we normally stay. These cabins are perfect for what we're set out to do while in Venice - catch fish. They are very clean and are a stones throw away from the dock where we'll be leaving out of.
Lastly, I cannot describe to you how enjoyable this trip is. The sights, smells, and solitude is unlike any place I have ever visited. Islamorada, FL was a fun destination, had many attractions and the fishing was a bonus. I would compare Venice to being in another country. The yellowfin tuna bite can be red hot this time of year. During mid October-November the horse mullet begin to migrate out of the Mississippi river for the winter. And instead of twenty-pound king mackerel waiting on them like in Ocean Isle, there are 100-pound yellowfin.
Send interest to djt3521@uncw.edu
- Capt. Derek Treffinger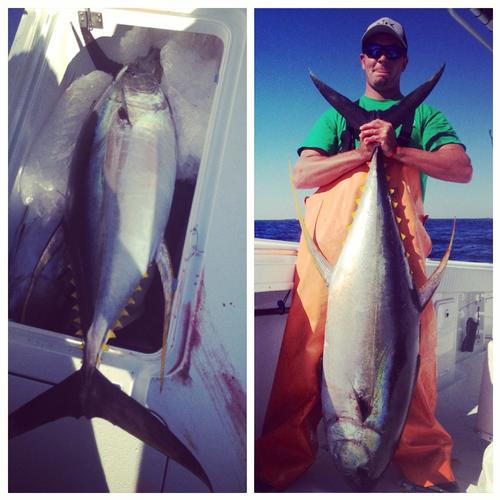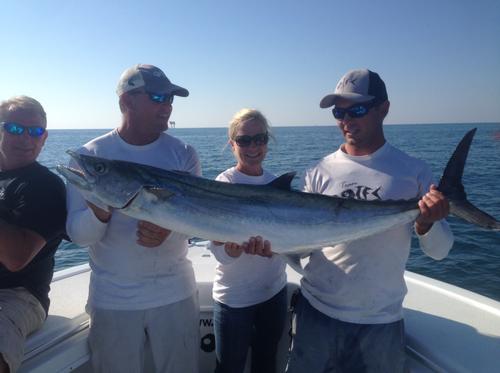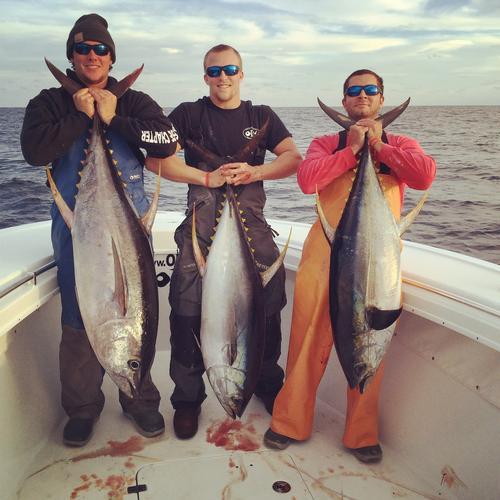 ---