"What a Year" | Hail Yeah / OIFC | 11/11/14
Thanks to everyone for all of the kind words. I still cannot believe we actually pulled it off, we are the 2014 Small Boat National Champions! It has been a really long year and at times I was pretty sure the boat wouldn't be ready, but we made it by the skin of our teeth. The entire ride back from Biloxi, I reflected on the rebuild and all the people that helped and contributed to the process. The one thing that I kept coming back to was, there would have been no way for us to complete this huge task without the generosity of Mike Kennerly. He allowed us to use his shop over the winter so we could begin the repairs indoors. For his kindness, we might let Mike touch the trophy? Also, much free labor was provided by friends and several members of Team OIFC. Thanks for all the help, we will see about getting everyone an autograph, but touching the trophy is out of the question.
I was a little worried that we would be a little under-manned this year with only 2 people, but fortunately we managed. Austin and I had 3 bites and caught 3 fish. The pro tourney saw a lot of fish come from the Salt Dome, but we wanted a little less traffic. With only 2 people we would need to be able to let a fish get a little stretched out and not have to worry about getting tied up in someone else's lines. Eddie Julian of the "Off Limits" had been on some fish earlier in the week at the Exxon and it sounded like a perfect place to set up. We checked out and headed straight to the Exxon. As we arrived it looked like several boats were hooked up. As we settled in, the bite shut down. The area we were fishing had 5 boats when we arrived, by the time we were hooked up to our first fish, everyone was clearing out. We were alone for the rest of the day. We hung out in the same spot all day. After we caught our third fish, we decided it was getting time to head to the scales. We left a little earlier than we probably should have, but after missing weigh in last year with some nice fish, we were determined to make it to the scales this year.
The whole ride in, I played "what if" in my mind. Finally, after running for about an hour, the question finally came up, "what do you think about our fish?" I don't think either of us really wanted to say we had good fish, we just didn't want to jinx it. When we got back in phone range I received a text saying that a small boat had just weighed a 61# fish. My heart hit my shoes. Devastation. I cannot express the empty feeling that I had. We had given it our all, and had been beaten by the first boat to weigh in. It seemed like hours to get an answer to my question, "what is their 2nd fish"? I bet I looked at my phone 30 times in 30 seconds. Then I got the text beep, I couldn't look, I couldn't face the fact that our National Championship dreams had been destroyed by the first boat to weigh, I couldn't imagine that the news on that phone screen could be good, I just couldn't face it. Time stopped. The boat stopped moving, but the ocean kept going by. I finally took a deep breath, turned the phone over and saw my new favorite number of all time, 16! It was at that exact point that I knew 2014 would be our year. We went to the scales and weighed a 42.14 and a 44.82 and took the lead. Anyone that knows me, knows that I try to fish until the last possible minute. I never have weighed in really early. This time we were one of the first boats to weigh and it was an absolute gut wrenching couple of hours watching the weigh in. It seems like 400 small boats weighed in. With each passing boat the excitement built. We kept getting closer and closer to another devastating blow as I waited for someone to drop a couple of 50's on the scale. It never happened, it was our year to bring the Championship back to NC. It was our year to be the Small Boat National Champion. I think only Disney could have scripted a better story than ours.
I would like to thank the OIFC and the entire McMullan family for tolerating us as team members, looks like you are stuck with us now. Thanks also to SeaTow Ocean Isle Beach, I'm not sure there is a better group of people to count on in an emergency. Angler's Marine was instrumental in getting the engines dialed in after all the repair work. Livewire Electronics also took the mystery out of the boats electrical system. Thanks to Team Do Work/OIFC for letting us tag along in several tourney this year. Rickey Beck kept the entire OIFC family back home updated on what was happening in Biloxi. It was a job someone else will have to do next year, as I expect Rickey will not spend another Nationals on the sidelines! Thanks for reporting for us Rickey. Again, thanks to Mike Kennerly. Finally and most importantly, thanks to my wife Tiffany for always being there to support us in our tournament dreams. Maybe one day I will actually tell you how much this addiction really costs!
The Southern Kingfish Association did a great job with the nationals this year. Please encourage all of your tournament fishing friends to join the SKA and participate in the nationals next year. Only 361 more days till the 2015 National Championship!
Be sure to check us out on Facebook at https://www.facebook.com/HailYeahoifcFishingTeam?ref=hl
- Brian Aycock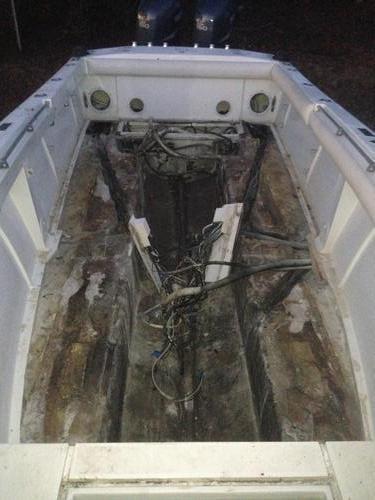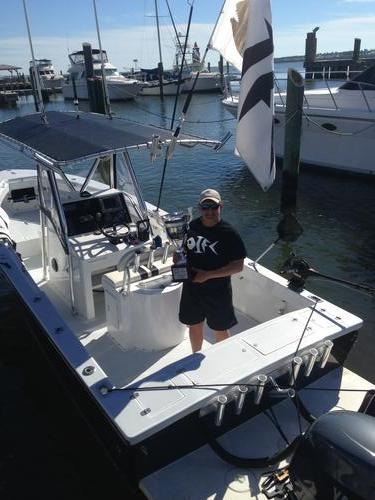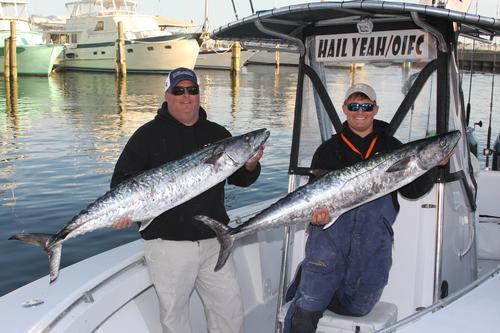 ---