"Overdue Update" | OIFC World Cat / Carolina Cat | 02/29/16
With how cold and windy its been, its been all repairs and enhancements here at the OIFC. Capt. Brant and I have been working and reviving a new addition to the fleet – an old classic 31' Contender cuddy. It's been a long five-week journey of knuckle busting and heat shrinking but she's finally coming together. From a fishing standpoint, there has been a heck of a wahoo bite just north of our typical Gulf Stream spots. The Swansboro Hole, The 272, and The Same Ole Hole have produced double digit catches for most boats fishing out of Masonboro Inlet and Carolina Beach Inlet. Bottom fishing inshore of the break has been producing quality fish as well. Vermillion snapper, black sea bass, and even a few cobia have been caught in the 35-45mile range. Anyone have solid info on our cobia fishery? The last I have heard is the limit is now one per person. If anyone else knows more on this regulation, please post in the comment section below.
Lastly, I apologize for the lack of updates on upcoming tournaments. The details regarding the cobia tournament I mentioned a few weeks ago, will be available the second or third week of March. I'm designing this tournament to be a family oriented, low entry event that will also include a TWT to benefit veterans. The next tournament will be the Jolly Mon VIP. For information regarding that tournament CLICK HERE . With all the new additions and tournaments the OIFC will be introducing, this fishing season should be one for the books. Spring can't come quick enough!
Below is a picture of fishing friend Bryan Dressler's Crew and their haul from 2/28. Looks like they were nibblin!
- Capt. Derek Treffinger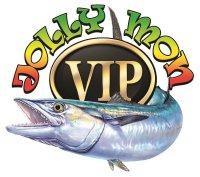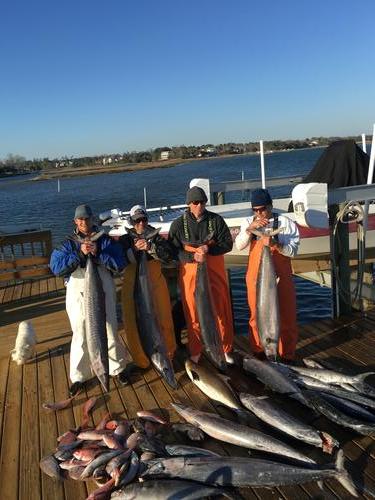 ---