"The GPS Store Far Out Shoot Out" | OIFC 1- 36' | 05/11/09
Monday- 4 boats declared today. The ride out was good, the fishing conditions were great and the first 30 miles home were good, but after that it got ROUGH as the strong North winds pushed up tall, sharp seas.
Priceless: 21.2 Dolphin, 25.15 Wahoo = 46.35 ** new leader
Southern Hook: 22.35 Dolphin, 14.65 Wahoo = 37
Gracie May and Dirty Martini did not weigh.
Knock on wood- Friday and Saturday are looking GREAT- 5-10kts SW winds forecast! Get geared up. The tournament is wide open.
- Capt. Brant McMullan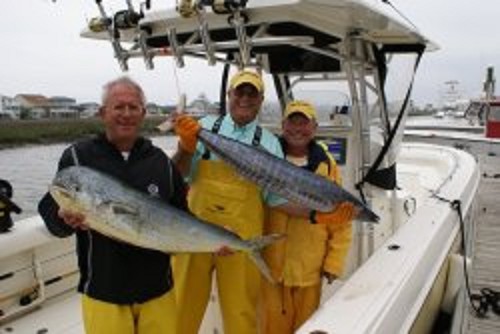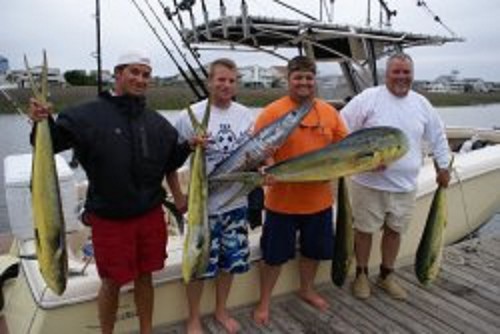 ---