"They're still heeee-rrrrre..." | OIFC World Cat / Carolina Cat | 01/23/09
I just talked to Curt O'Donnell of Charlotte who returned an hour or so ago from bluefin fishing. Curt pushed a little further offshore than the fleet has been fishing and found a nice color and temp break about five miles inshore of the Frying Pan Tower. He and his sons managed to hook a tuna and fought it for 20 minutes before it came unbuttoned. Good to know that there still is a fish around. I fished with Capt. Joe Seegers, Capt. Jeremy Hicks, Barry Gardner, and Stephen Hunter yesterday and did not get a strike, but hearing about Curt's near miss, my spirits are lifted. Can't wait for good weather so I can try it again.
P.S. Curt got his strike on a black/purple JAG 3 head down deep. Maybe I need to add something darker to the spread...
Speaking of giants, I just got these pictures from Jamie Blue's mother, who put together a collection of shots we got on our last trip--many thanks to her for doing that. Jamie's now at his new job in upstate SC, but he confided in me just a few days ago that he wants one more shot at a tuna this year. Let's hope he racked up some vacation time really quick! I think the middle of this week is going to be prime tuna time.
- Capt. Chris Burrows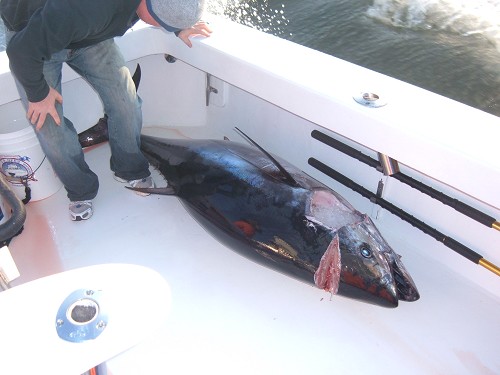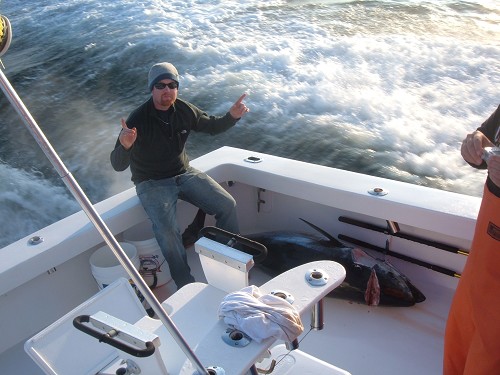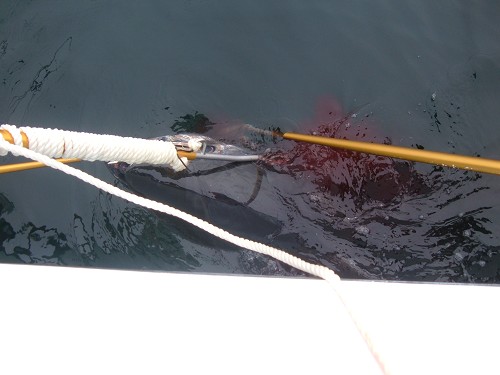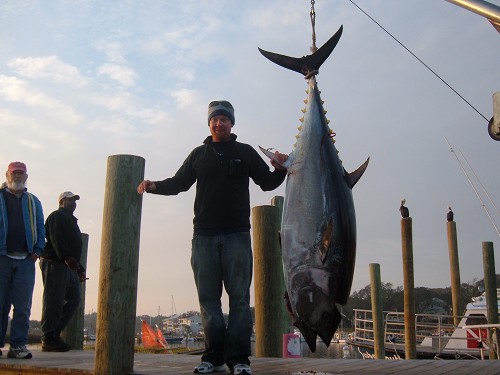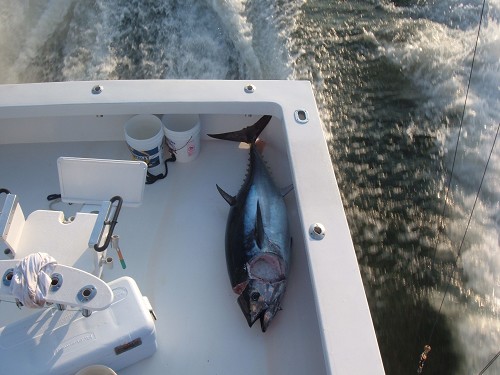 ---