"Picture Perfect Conditions" | OIFC 1- 36' | 09/14/09
This report was submitted by Amber Simmons of the Reel McCoy and OIB Concrete:
The Reel McCoy and the GPS Store teamed up for a weekend of off shore fishing fun.
The crew caught several groupers and bottom fish on live bait at the Tower. A few kings were also caught. The crew may have also caught the world's largest lizard fish. Saturday was a picture perfect day. Cannot say the same about Sunday. Fall fishin' is off to a good start!
Thanks for a great report Amber...
- Capt. Rickey Beck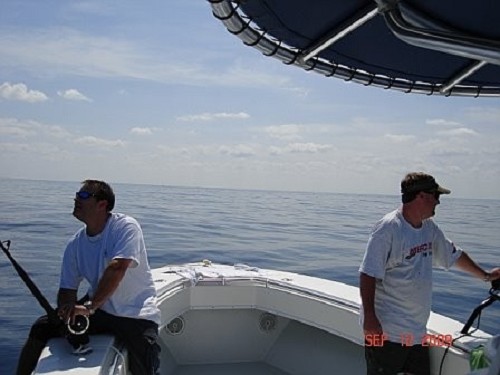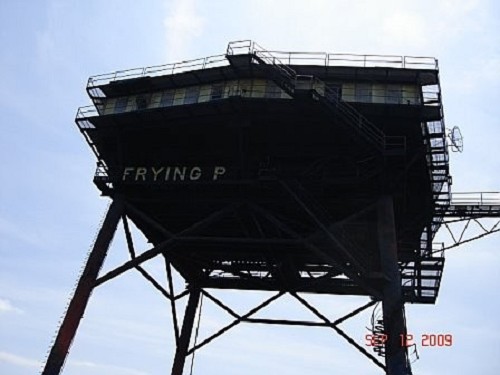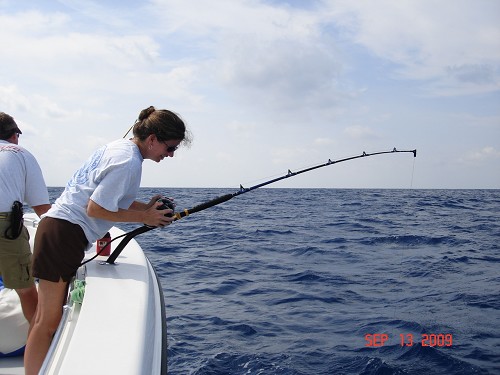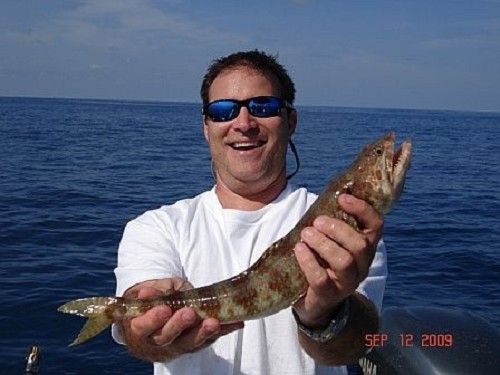 ---