"The Rest Of The Story" | OIFC World Cat / Carolina Cat | 06/29/09
After locating Pogies off Holden Beach, the Carolina Cat and her charter of the Budds family of Cary, N.C., Daddy, Bernie, sons, Josh, Cameron and Jordan continued getting bait, by jigging Greenies. They then went to the Raritan and the Horseshoe, where they caught Kings and Dolphin. The charter finished the day out bottom fishing, boating Sea Bass and a buffet of other bottom fish.
Mr. Budds is a contractor who is home on a break from Iraq and decided to spend some quality time with his sons by taking them fishing.
The rest of the week looks beautiful. Our charter book is filling quickly, so you may consider booking a charter soon, or if you've got your own boat come and partake in the fun!
- Capt. Rickey Beck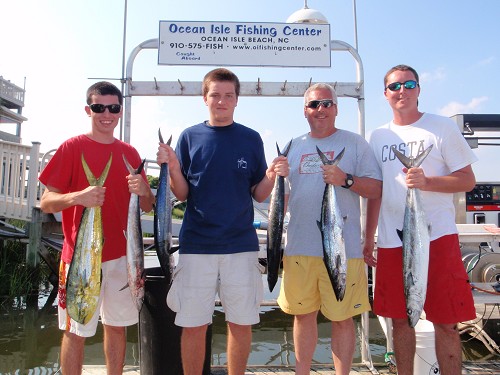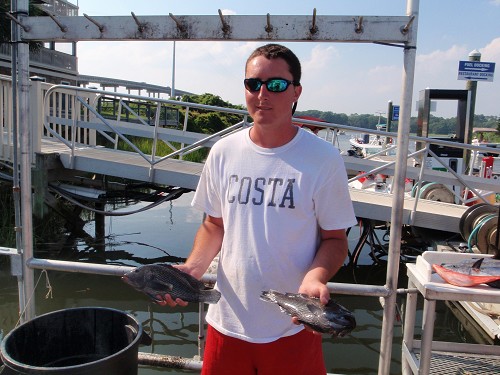 ---