"Kings and More Kings" | OIFC 2- 27' | 09/15/09
Today was an exceptional day for the OIFC Charter Fleet! The radio at the Fishing was full of excitement and you could tell the Captains on the It Works and the Miss Janelle were having a blast! They were both fishing in sight of each other in 70 ft. of water with live pogies and the kings were giving them all they wanted. The radio was filled with "double hook up"..."one just skied behind you", at one time you could hear a reel screaming over the radio. I f that doesn't get your juices flowing nothing will.
Captain Chris Dawson, along with Captain Brad Stevens (Sea Tow OIB) had limited out on kings before half the day was over and "headed for the hill". Captain Jeff Williamson was right behind. Chartering with Capt. Jeff were Rev. Tony Compton, Davie Compton, along with Vaughn and Quentyn Rouse It seems Captain Brant was wrong in his comment that the kings would be in by the 20th. They're already here!!!!
- Capt. Rickey Beck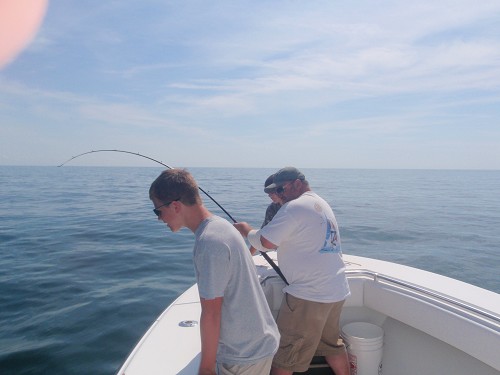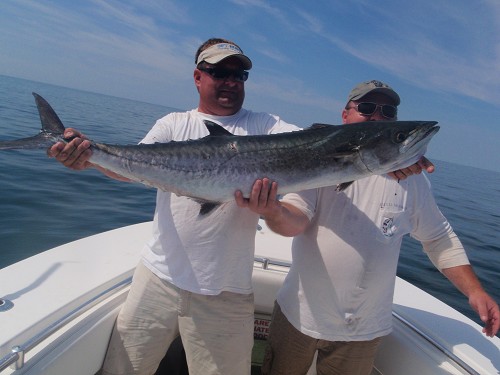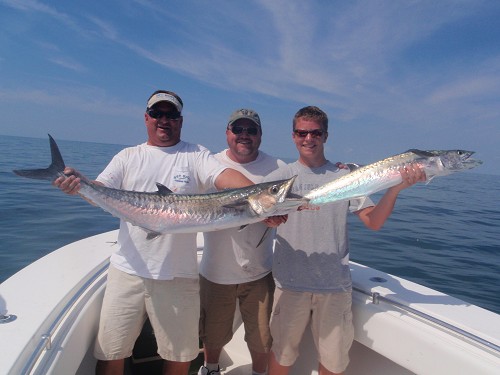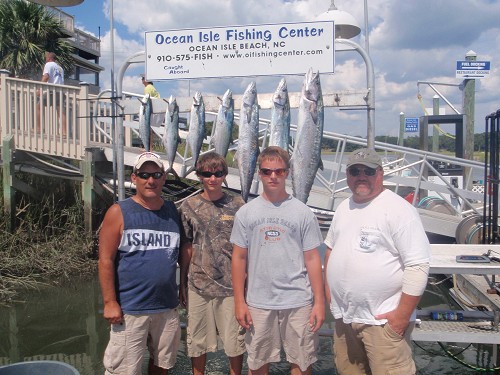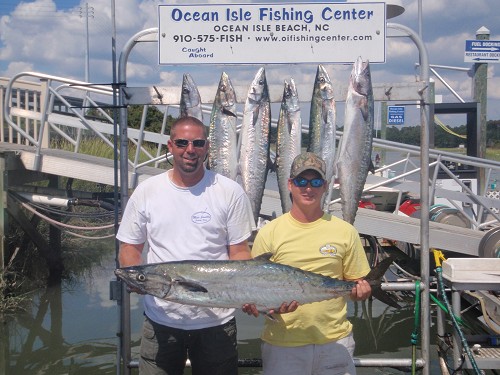 ---