"Kingzilla Viewing" | OIFC 1- 36' | 11/24/09
Kingzilla will be lying in state in the OIFC Rotunda until the Thanksgiving weekend. All are invited to stop by and pay their respects to this monster of a king fish. Captains Brant and Barrett also have the SKA National's Trophy on display inside the store. Making your trip worthwhile is the 10% off all fishing tackle sale. This really adds up. Buy yourself a bluefin set up and REALLY save!
If Captain Brant is happy enough over Kingzilla to take 10% off, let's hope he catches Kingzilla's big brother! On your way out check out the 32' Yellowfin in the parking lot. This boat really knows how to fish. She has won several tournaments for Captain Brant this year. Brant is showing his gratitude to her by putting her up for sale!!! That's no way to treat a lady.
- Capt. Rickey Beck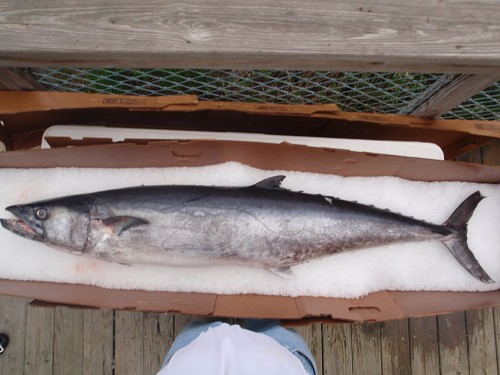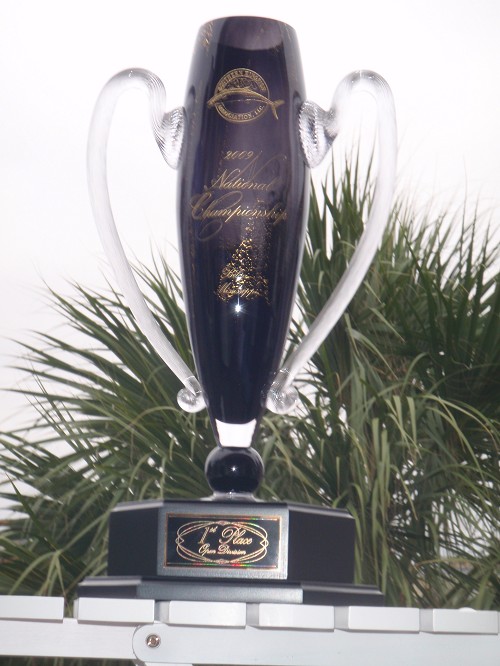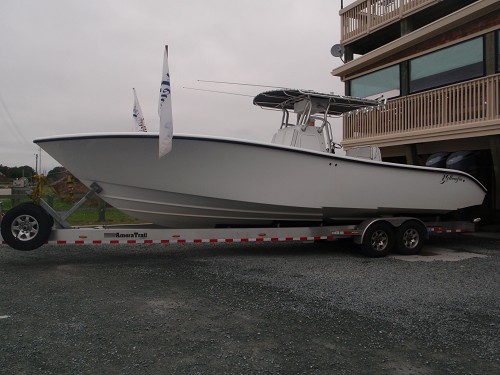 ---