"Mahi Have Moved In" | OIFC World Cat / Carolina Cat | 06/03/10
The charter group, fishing with Captain Chris Dawson and Chris Dew aboard the World Cat hooked up with a nice mahi within eight miles of the coast today. They said they got him along side the World Cat and he shook the hook loose and got away. This isn't a war story, it's testimony from the folks on the charter...a good fuel saving sign for those of us who'd like to hook up with a mahi. The group found good sized pogies about a 1/2 from the Shallotte Inlet just off of Holden Beach.
Meanwhile Gary Clair (Bainbridge, NY) landed a 23 lb king, Al Hartman (Clermont, Fla) caught a 19 lb cobia and Richard Cummings (Mocksville, NC) brought a 7.5 lb citation spanish in. Joining these guys on the charter was Keith Devost of Bainbridge, NY.
- Capt. Rickey Beck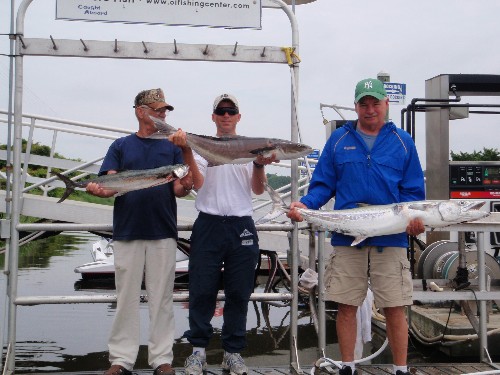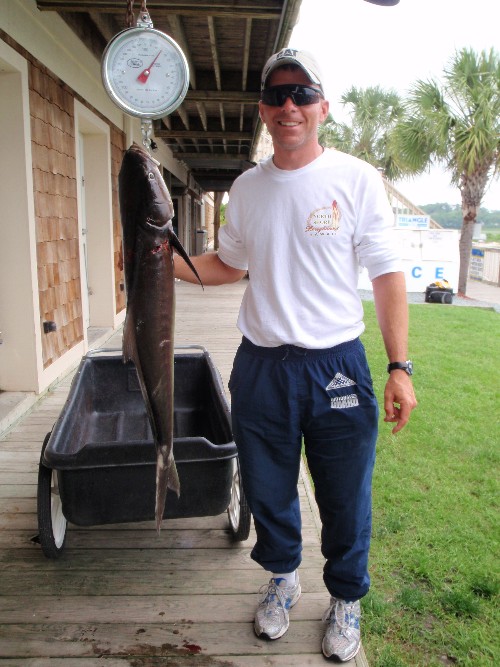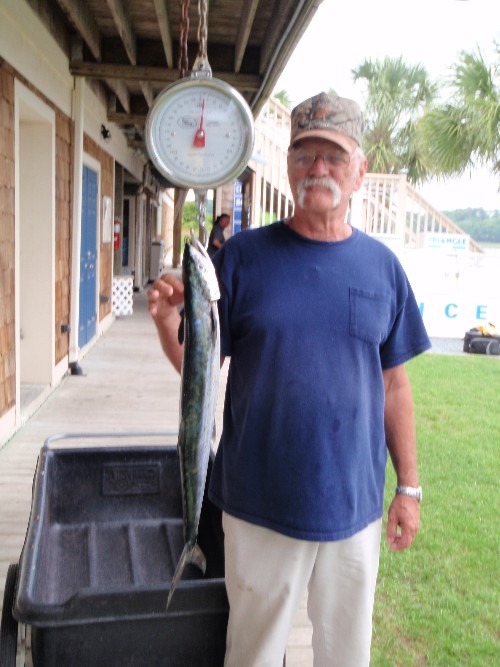 ---