"Pre Fishing" | OIFC 1- 36' | 05/06/10
The fishing conditions today in South Brunswick were post card perfect. It would seem that every fisherman in the South Brunswick Islands area took advantage of the weather and headed to the stream. Among to booty brought to the OIFC dock were king, wahoo, grouper, sea bass and mahi.
Some of the more notable fish weighed in was Steven Austin with a 36.5 lb grouper, Kennon Hill with a 26 lb mahi and a 30.7 lb black fin. Finally Stephanie McMullan weighed a 18.5 lb mahi and a 12.6 lb grouper. Most of the anglers were surely pre fishing for the Far Out Shoot Out and I didn't EVEN ask for location or baits. But one thing we do know is the fish are here!.
- Capt. Rickey Beck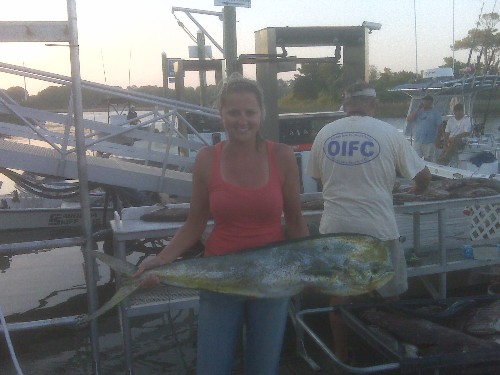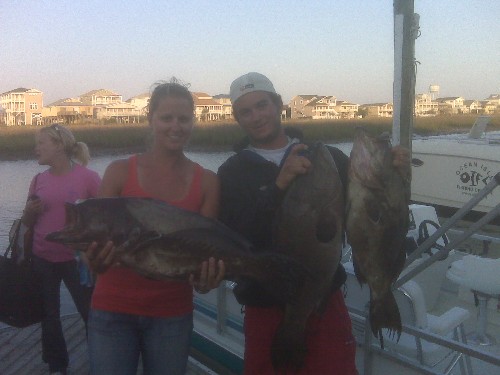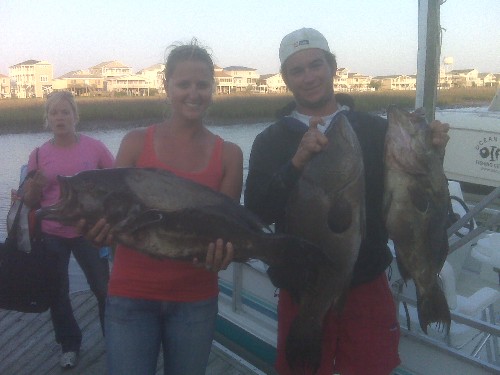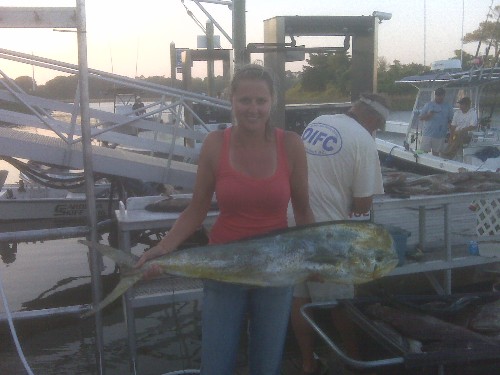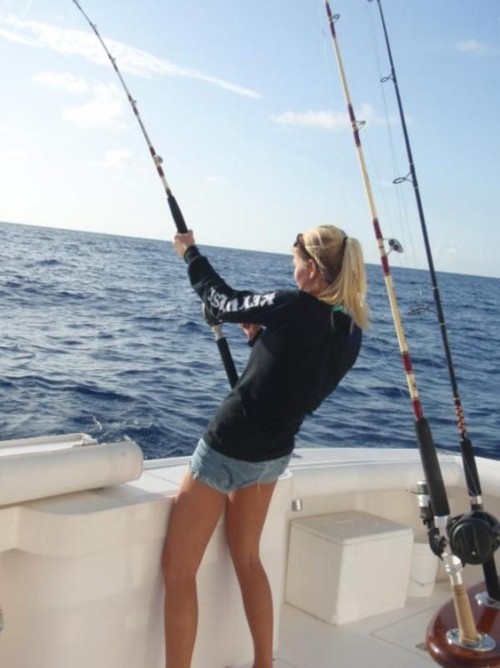 ---