"T&T Spade Fish" | OIFC 1- 36' | 06/14/10
Tommy Helms sent me this fishing report. I copied and pasted exactly what he sent because there was NO way I could improve it. You have got to know these guys to really appreciate them. I hope you enjoy reading this as much as I did. Thanks Tommy and Tommy!
These guys came down from Charlotte and Mr Litton and myself told them we were going to catch some Brunswick County Bluegill Bream . I think we finally convinced them after a few beverages that they were larger bream. They said that was the biggest bream bed they had ever seen and the biggest cat fish ( Tiger Shark And cobia ) they had ever seen. The cat fish were eating their Bream .They hooked a cat fish but it broke the line ( imagine that ) It weighed Oh ! about seven or eight hundred pounds . More or less....
- Capt. Rickey Beck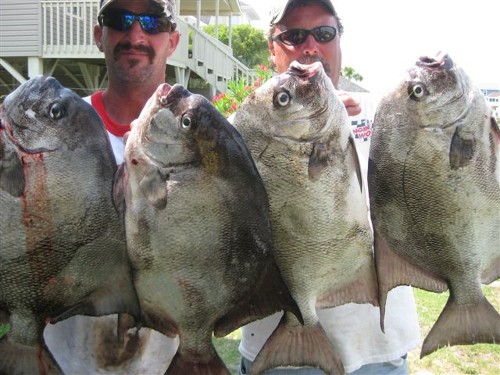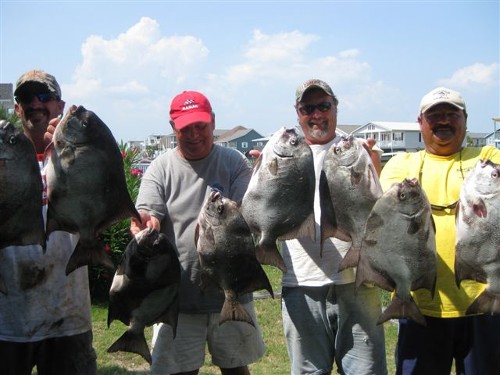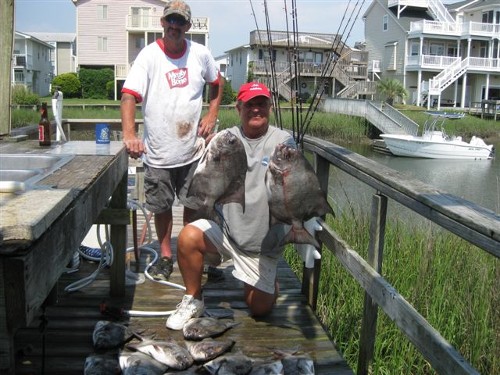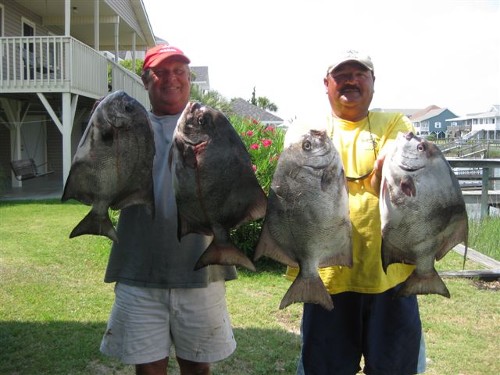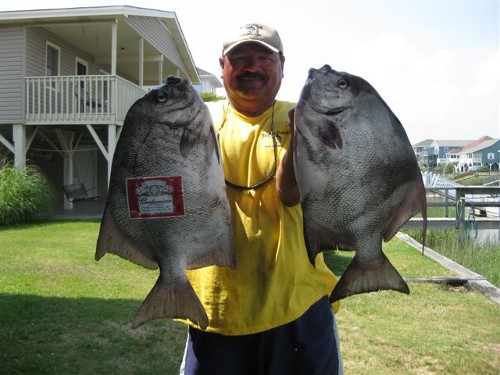 ---