"Today's Report" | OIFC World Cat / Carolina Cat | 04/02/10
OIFC boats were out in full force today. Boats did a combination of trolling and vertical jigging. We fished the MacMarle'n ledge area and south. The jigging was very good for a variety: jacks, cobia, grouper, shark.... Trolling was decent, seemed best further south of the MacMarle'n where water jumped to 72 degrees and was blue. The trolling bite seemed best early AM as well, but bites were coming throughout the day- definintely more activity than we've been seeing. I believe the action was similar up toward the 100/400 and BlackJack. Ocean is absolutely flat as a pancake, great days ahead to go fishing. Good luck.
Just weighed an 80# Wahoo from MacMarle'n ledge and talked to another boat that had a 50# and 60# from just south of there.
- Capt. Brant McMullan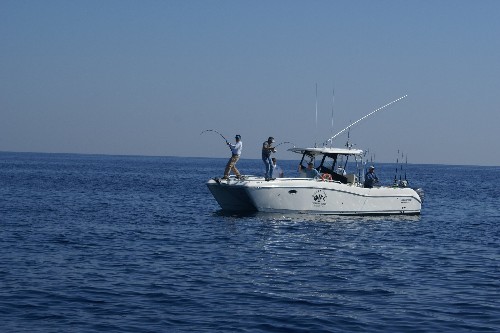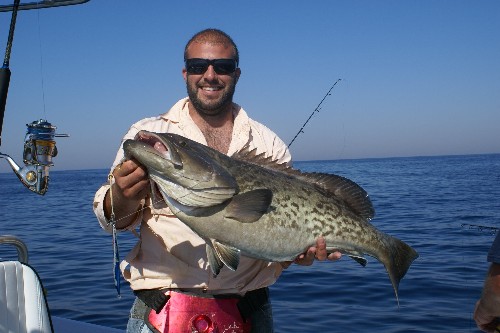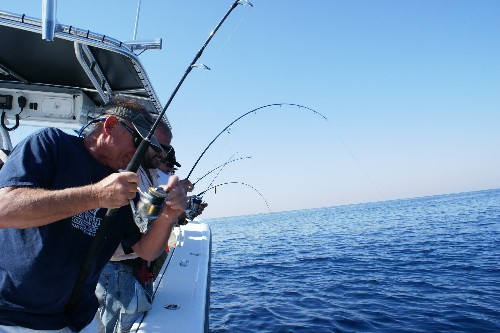 ---