"Caught And Released" | OIFC 1- 36' | 08/12/10
Below are pictures of a big 5.8 lbs trout Dr. Jeff Wallen of Myrtle Beach and OIB caught and released alive and well. He also released the other trout which weighed 4.15 and 4.45 lbs.
Dr. Jeff, who sits on the South Carolina Dept. of Natural Resources Saltwater Fisheries Advisories Recreational Committee said that in a conversation with a biologist, Dr. Charlie Wenner he learned that the big fish was over 10 yrs old and represented less than 1% of the trout population. They spawn from late April to early September, and the bigger fish produce the most eggs. It is important we release these fish to sustain the population according to Dr. Wenner. I urge you that unless you intend to eat the fish you caught for the Rodeo weigh in, keep them alive until after you weigh them and release them.
- Capt. Rickey Beck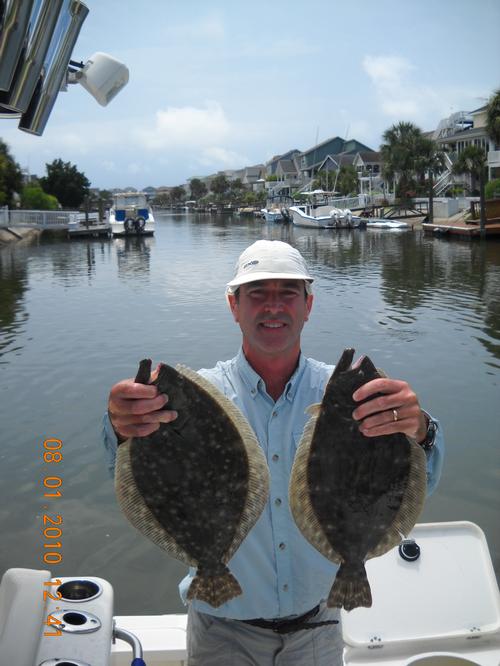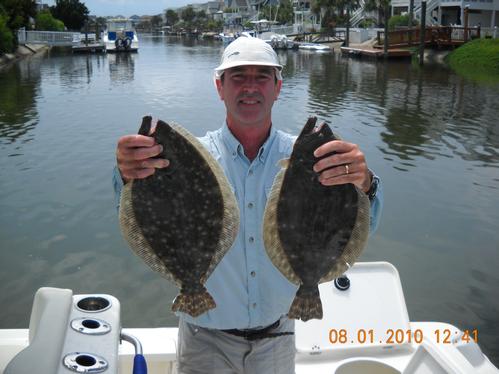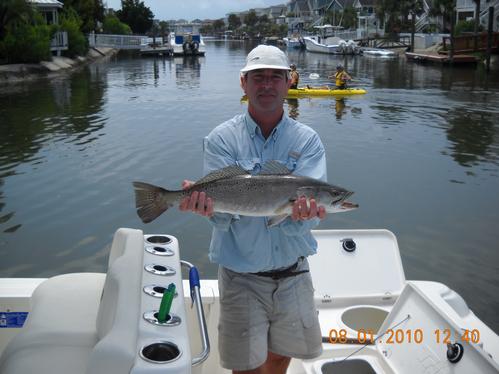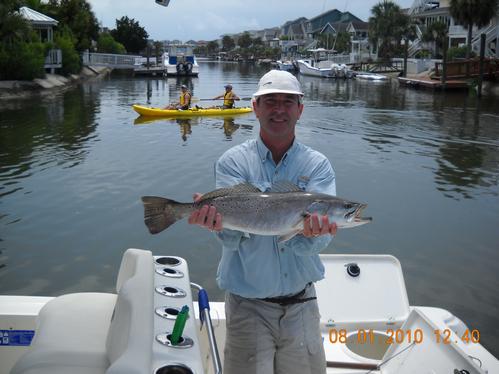 ---