"Summer Sail" | OIFC 1- 36' | 08/06/10
The Cape Fear Sailfish Classic is almost here! In fact it's Aug 12-15th. The OIFC just received this picture a the Classic's Tshirt..which looks real good.
Up until this tournament, to my knowledge no one in this area has gone out and specifically targeted sails, yet we've had a bunch caught. We're all very anxious to see what happens during the Sailfish Classic...I'll definitely see you there.
- Capt. Rickey Beck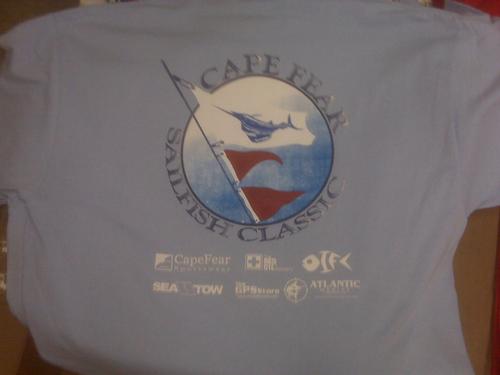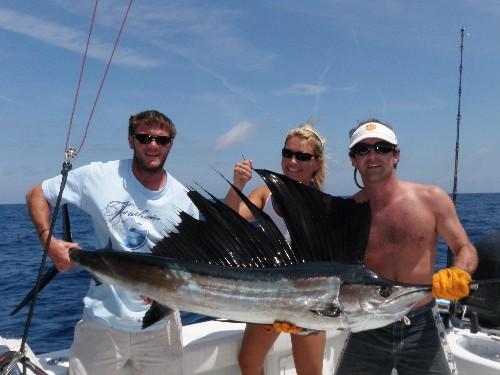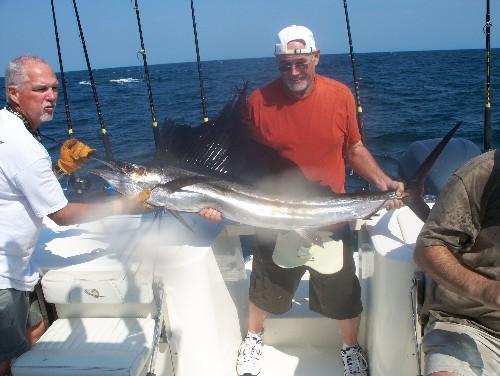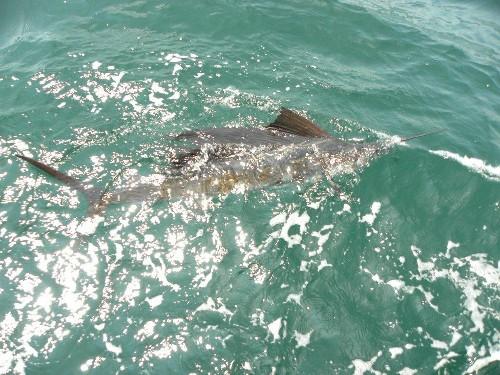 ---