"Wahoo!" | OIFC World Cat / Carolina Cat | 05/01/11
This humble reporter must apologize for the tardiness in the fishing reports. I have been out of town, but thankfully my sore and abused body is back in the healing climes of Paradise!
Whilst away, great friend and excellent angler, Edwin Newell sent these pictures of his son Nolan with a magnificent wahoo he'd caught. Also check out the flag! Many will remember Nolan as a summer employee of the OIFC. He has moved on to the institute of higher leaning known as NCSU. Good fish "my bortha by anotha motha"!
- Capt. Rickey Beck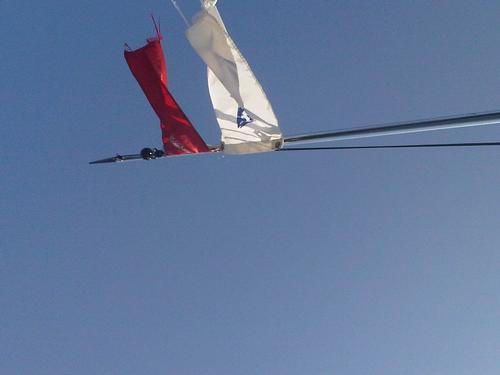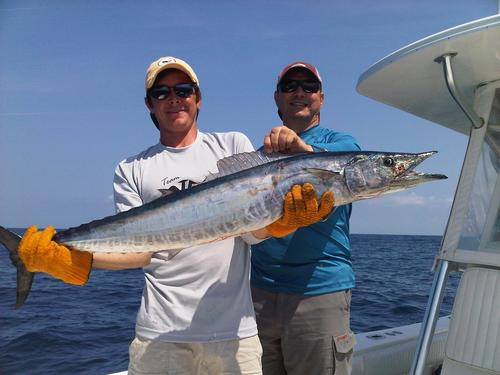 ---