"Gary's 41.9 lb. king" | OIFC World Cat / Carolina Cat | 11/04/10
Ya'll will please have to excuse my lack of reporting the past couple of days. I am with Team "Do Work" at the SKA Nationals representing Division 9 and the OIFC and my computer signal has been a little weak....Tuff being me isn't it? At any rate I'll try to keep the report somewhat updated on events here as best I can.
But this report has to do with Gary and Matt Reagan's 41.9 lb king. The guys caught him on October 30th at the Light House Rocks. Everyone had reported the bite went off around 2 pm and that's when they caught this king. They also had a 2nd king in the 30 lb class and several cut offs.
- Capt. Rickey Beck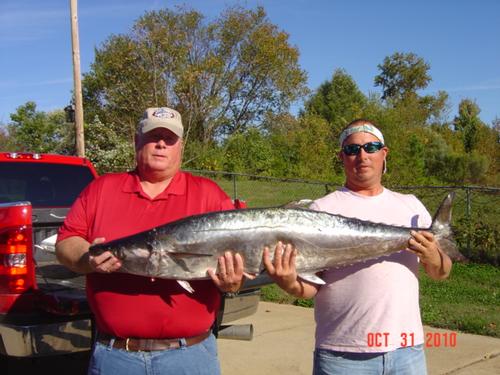 ---