"In Shore Action The Past Few Days" | Get Busy | 05/23/11
We've been covering the FOSO the past couple of days and neglected some of the in shore stuff. As can be seen in the pictures the flounder are finally getting bigger so I can stow away my flounder stretcher. Also Tommy Helms, flounder fisherman extraordinaire reported Tubbs Inlet full of pogies...most king fishing size. (Thanks Rube and everyone involved for keeping the pogy boats away).
Below are some pictures of Tommy Helms with our old pal Tommy Lytten's nephew, Capt. J Dogg Williamson (Get Busy/OIFC), Ryan Neuwirth of OIB, and the lovely and gracious Miss Virgina Beckham, formally of the OIFC and some of the nice flat fish they caught.
**** Capt. Brandon Sauls didn't catch any fish this weekend. But I had to put this picture of him on the report. As our t shirt says "If you're going to be dumb, you better be tough". After this, that saying may apply to me.
- Capt. Rickey Beck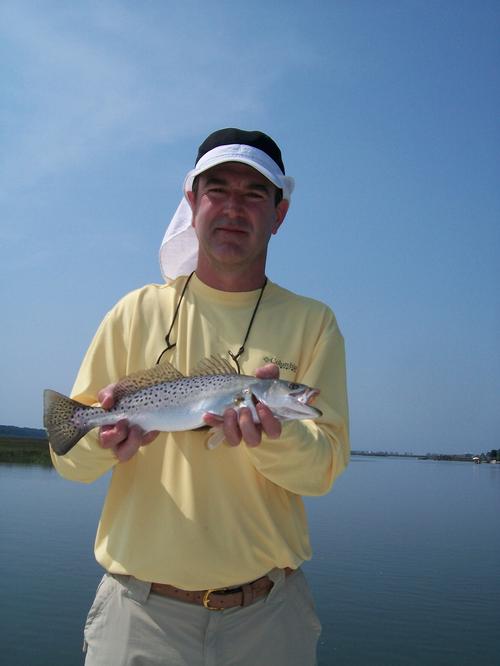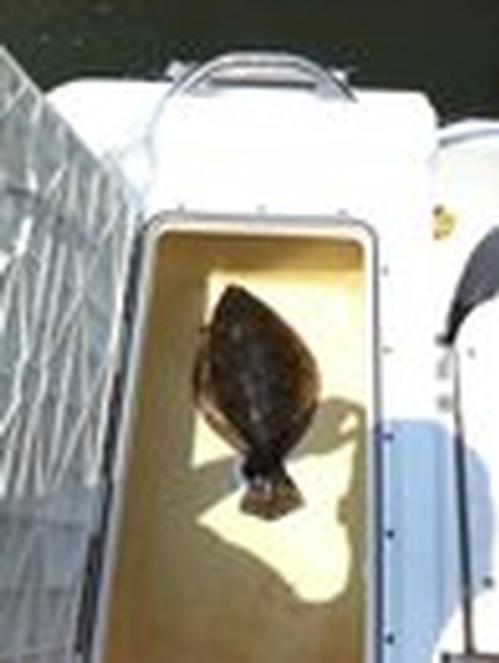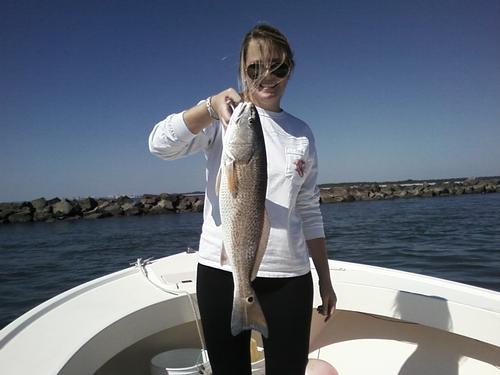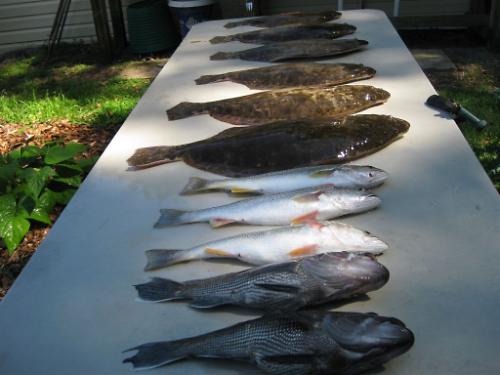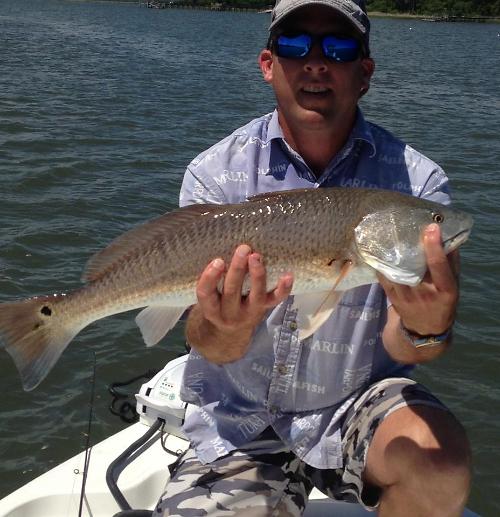 ---