"McIntyre's Kings" | OIFC World Cat / Carolina Cat | 07/24/11
Paul McIntyre, his son Chris, who used to mate for Capt. Brant, Pauls's daughter Kelly, friends Josh Hatfield and David Wygonil went on a couple of successful king fishing trips last week.
In the course of a couple of trips they caught kings at Christina's and the 90's. They also landed some nice mahi and kings at the Jungle.
Good work and thanks for the report.
- Capt. Rickey Beck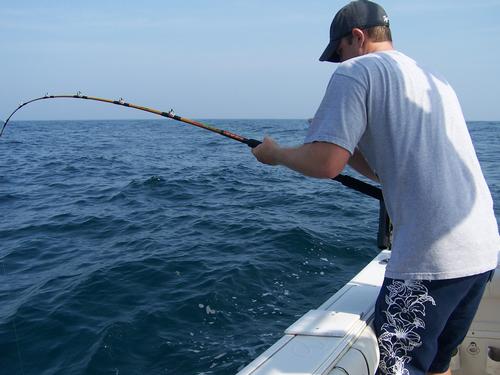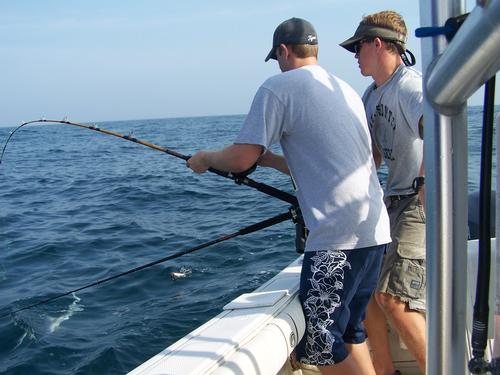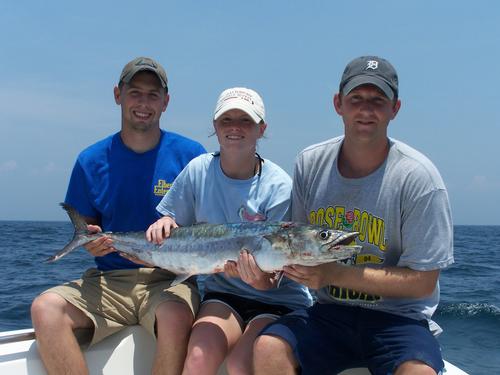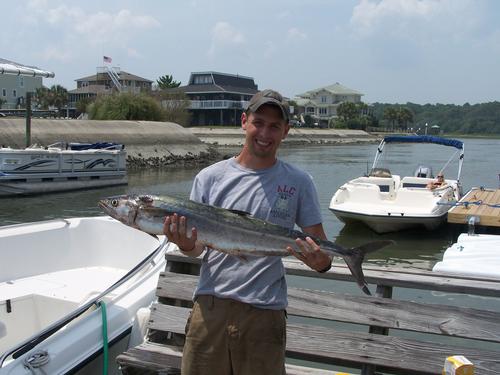 ---