"Jack's 1st Flounder" | Get Busy | 07/08/11
Captain Mike Kennerly had an experience this weekend that only us Grandaddy's can appreciate. He was with his 8 yr. old grandson Jack when he caught his 1st flounder. Jack was extremely pleased as he said of his 17" fish 'Paw Paw, I caught a HUGE flounder". When asked where he caught him he replied "in the jaw". I think ole Paw Paw has been schooling the young man.
Moms, Dads, Grandparents..the experience of being with you child and their child when they catch their 1st fish is an unexplainable emotion. I know, I was with my son when he caught his 1st fish and my son, his wife and I were with their daughter when she caught her 1st fish. Experience that feeling. Take your child and/or grandchild fishing.
- Capt. Rickey Beck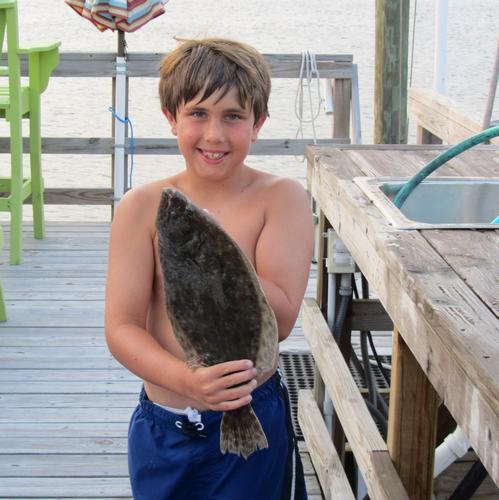 ---