"A King On A Top Water" | OIFC World Cat / Carolina Cat | 04/30/12
Jon Sweeney and Jon Davis went to the Atlantic Ledge Sunday morning. They said it was a nice day overall despite the choppy ride back. The Jon and Jon team caught 2 kings, a shark and lost a couple of fish that hit downrigger. The kings were on the small
side 10 and 16 #'s however after they got back in, they met was a guy from the
campground at the Shallotte Inlet who caught a 25.8# king by the Shallotte Inlet buoy. He was messing around with a freshwater Rapala minnow when he caught the king.
The first picture is of the kings from the Atlantic Ledge. The second picture, with the SUV in the background, is the king the guy caught outside the inlet
- Capt. Rickey Beck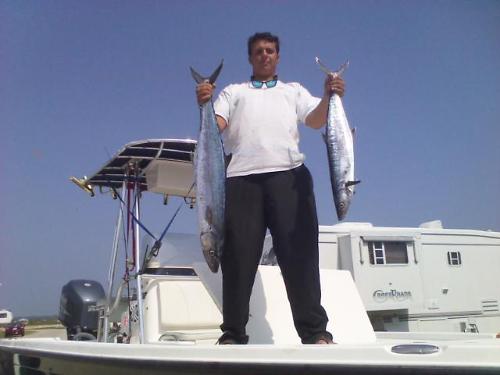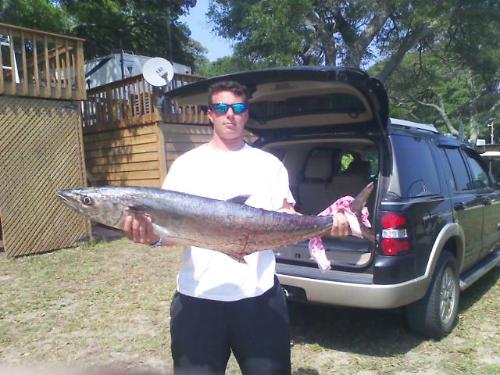 ---