"Live Bait School" | OIFC World Cat / Carolina Cat | 07/01/12
The crew of Captain Brants Live Bait School fished 100 ft deep, 84 degree water using pogies they caught just outside the Shallotte Inlet and brought back quite a catch.
Pictured below are John Hess, Randy Kirkman and Bo Eagle of Rockwell, N.C. and Lamar Singletary of Huntersville, N. C.
Bo caught the 33.9 lb king and made most of us Jolly Mon anglers sick.
We thank ya'll for participating in Capt. Brant's School and hope you enjoyed yourselves.
A special thanks to our lovely dock reporter Miss Madeline for the pictures and interview.
- Capt. Rickey Beck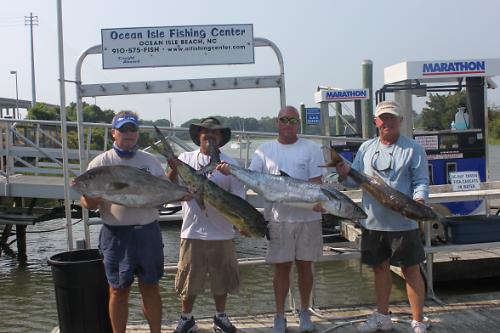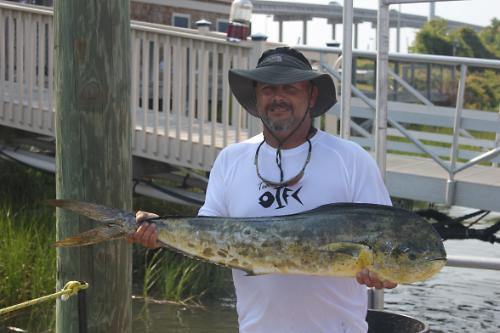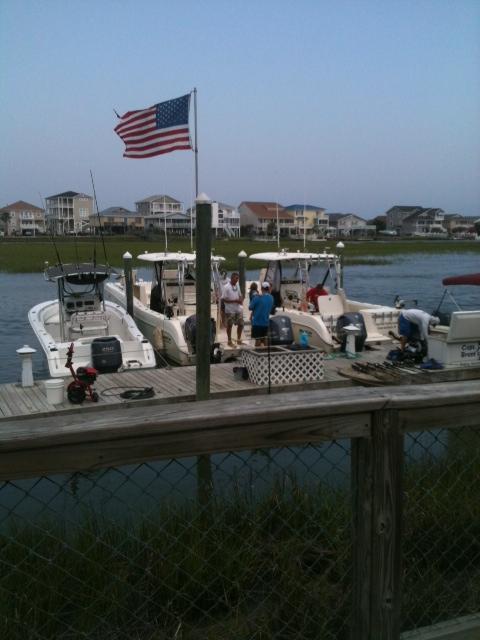 ---