"AR 460 Gives Up 6.1 lb Flounder" | Get Busy | 09/16/12
Below are pictures of John Pavy, of Myrtle Beach with his 6.1 lb, 24 in. flounder he landed while fishing the Ar 460 aboard Jeff Wallen's Triton with Jeff. They were using large mullet and landed several more flounder in addition to the one in the picture.
Pictures and story courtesy of the OIFC's Terry Johnson.
- Capt. Rickey Beck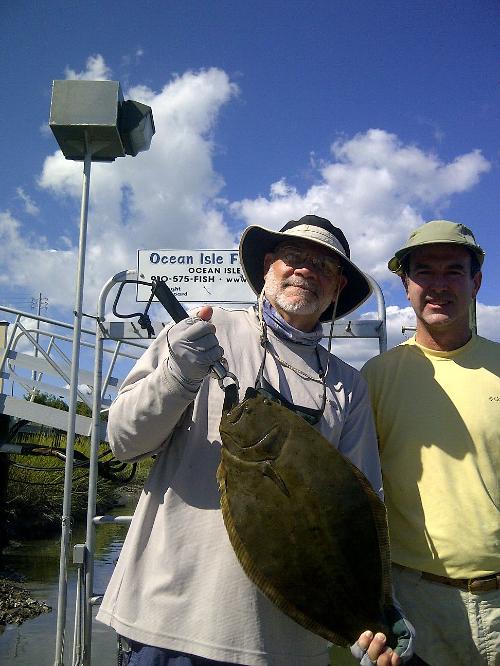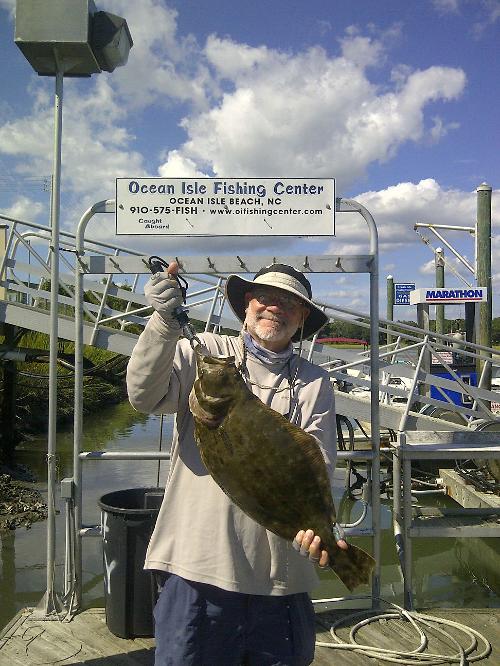 ---