"Got em On Lady Angler" | Get Busy | 07/15/12
Congratulations to "Team OIFC/Hail Yeah", Austin and Brandon Aycock, Alex Mercer, Edward and Davis Julian and Mrs. Tiffany Aycock (minus the team Capt. Brian Aycock) for their 17th place in the Got 'em On King Classic. Tiffany won 1st place overall!!!!
I understand Grandma took a picture of the "little fish". Grandparents...what are we gonna do with THEM?
- Capt. Rickey Beck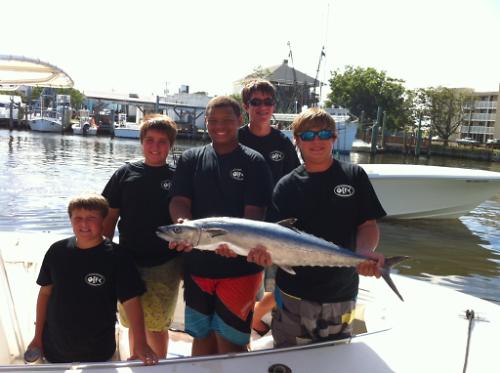 ---