"Sunset Bridge Produces" | Get Busy | 09/12/12
People asked me today where to catch flounder and I told them the artificial reefs. Little did I know that at about 8pm Todd Helf and his wife would come to the OIFC and ask me to weigh a flounder he had just caught at the Sunset Bridge using tiger minnows. That flat fish came in at 8.2 lbs!!!! In kidding, I asked Mrs. Helf if she felt bad about catching some baby's momma and her response was "heck no..I'm gonna eat the b#$*h!!" I told her I was going to post her quote.
Thank ya'll for thinking enough of the OIFC to let us weigh and take pictures of your fish. Also thanks to Jeff Beck for taking the pictures. Now go eat the.......!
- Capt. Rickey Beck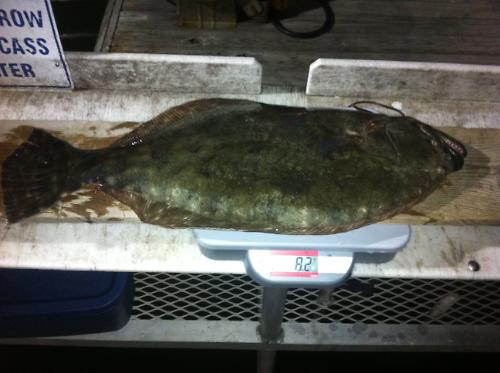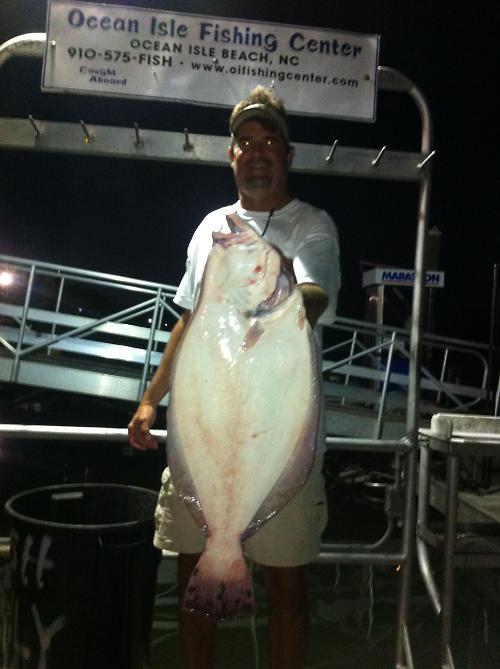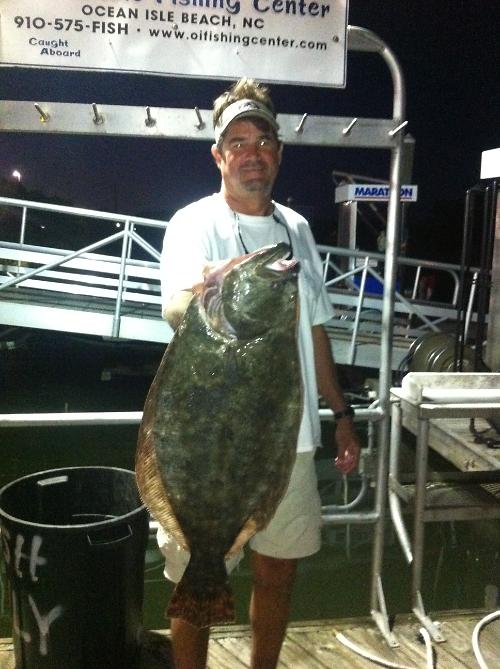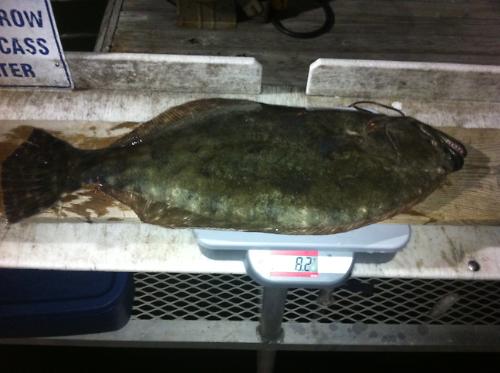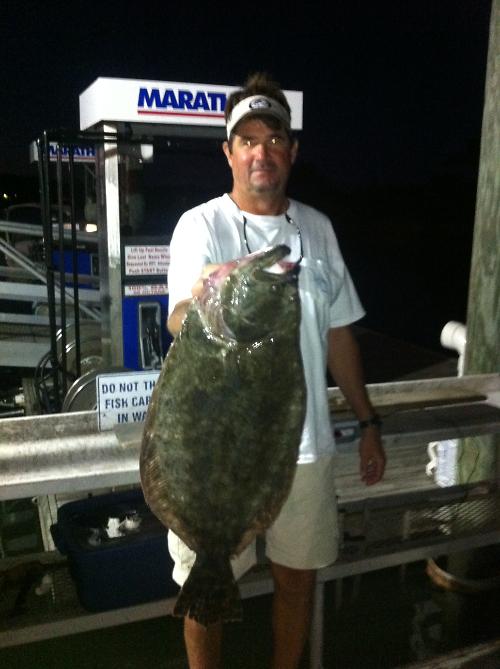 ---