"Wishful Thinking Strikes Again" | OIFC World Cat / Carolina Cat | 10/13/12
Team Wishful Thinking decided to brave the cool north wind today and fished near shore. For the 2nd day in the row they brought a king to the OIFC Docks. This time they found pogies in the Little River Jetties and caught a 22.6 lb king behind the jetties just off Waites Island. This was Zach James 1st king.
Thank you guys for stopping by the OIFC and letting us weigh and get pictures of your fish. Congratulations Zach. Now you're hooked.
- Capt. Rickey Beck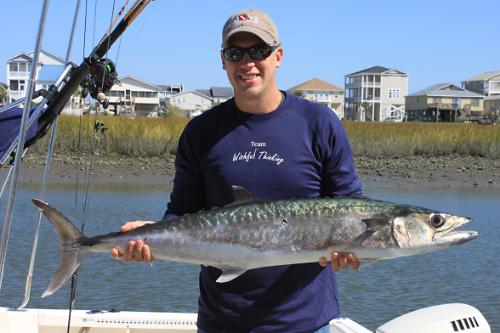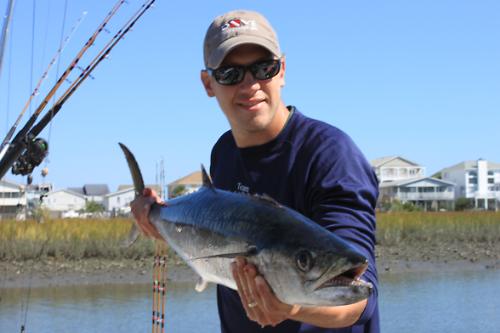 ---