"In His Own Words" | Get Busy | 07/01/12
Story telling is a dying art, but Tommy Helms keeps the tradition alive. That's why for the most part I just cut and paste his reports. Not many people can tell a story like Tommy. Except maybe the OIFC's Capt. Jeff (J. Dogg) Williamson. Here's Tommy's...
Good Morning Dude ! I wanted to tell you this fish story . Started Sat. morning early , fell in the ocean trying to catch bait. With salt water in my eyes and no towel I could not see so I tried some blind cast and mustered up a few. Thank goodness I had some tiger minnows left from the day before . We headed out to a wreck not far from the beach and by 11:10 we had 7 fish in the boat. At that point June Bug said we had one dead tiger minnow left and he was going to arrange funeral service for it. I said give it to me and I would feed it to the sea bass , We caught the biggest fish of the day on that dead minnow , We were back home by 12:00 and had Flounder ,tomatoes and fried squash for dinner.
Thanks Tommy..You Da Man!
- Capt. Rickey Beck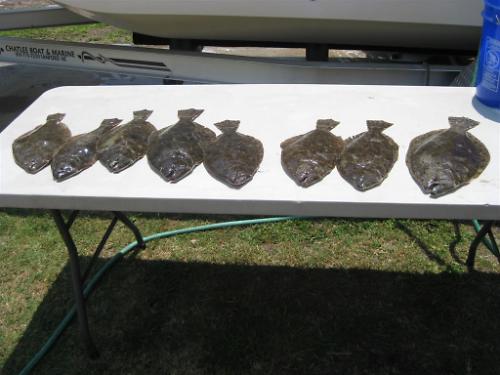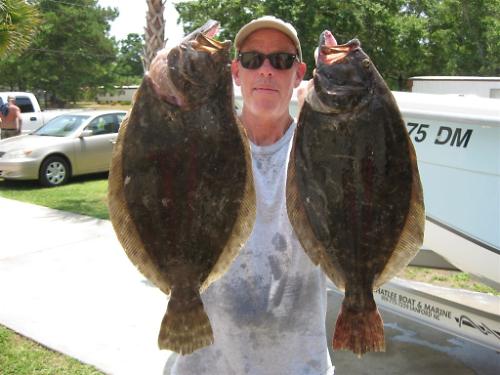 ---