"Super Syd" | Get Busy | 10/14/12
Miss Sydney Sauls came to the OIFC and proudly told me she caught a big red drum. I'm not sure who was the proudest Sydney or her dad Bonecrusher. I know I am happy for my little Crossfit buddy!
By the way as I am posting this I am watching Sydney and Sloan's mom win Dancing With The Brunswick County Stars. They are a whole family of stars.
- Capt. Rickey Beck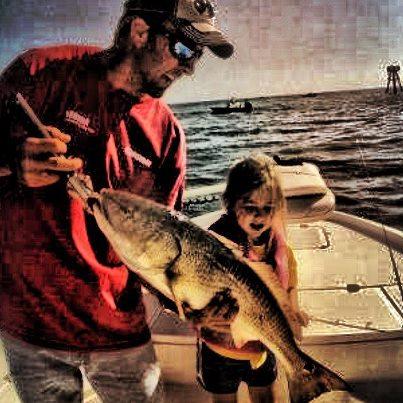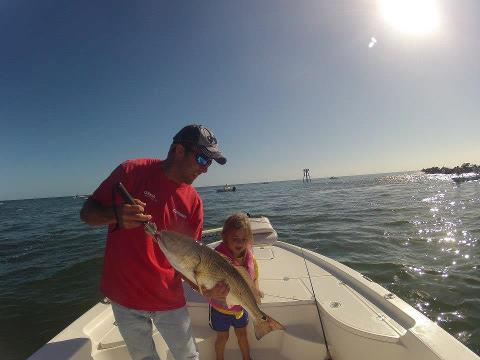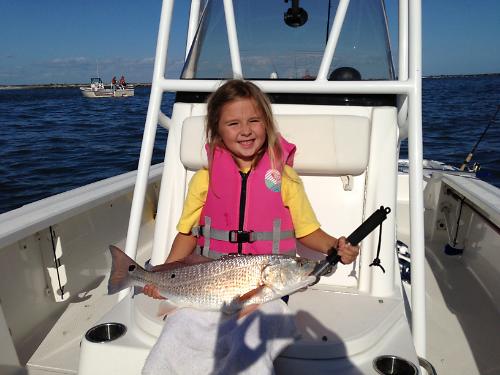 ---