"From the First to the Last" | Tiberias - 22' | 07/26/12
Doug Sr., Doug Jr., and Connor fished with me this morning. We caught fish on the first cast and the last cast. Doug Jr. caught a nice flounder on his first cast and Doug Sr. landed a nice 22" red on his first cast. Before Connor could catch a fish Doug Jr. pulled out his so called lucky hat. The bite shut down! I moved to several locations before I threatened to throw the so called lucky hat into the water. LOL! Doug Jr. removed the hat and Connor landed a nice 22" fish. We worked on a few black drum and worked on the smaller reds for a while. I decided to check out an old hole that hasn't produced in a while, but you never know. The reds were there...good ones too! Doug Jr. had even pulled out that so called lucky hat. We worked on a school of reds between 24 and 27 inches landing close to a dozen. We ended the day with Connor landing a nice 26 incher to finish the day! Thank you guys for fishing with me! See ya on the water!
Yesterday Mr. Beane and his son Brett joined me in the morning. Brett landed an inshore grand slam and I am sure is still doing some trash talking. It is never fun getting beat, but being a Dad myself...there is nothing like seeing your son have a great time catching fish! I love it! Thank you guys! See ya on the water!
Yesterday afternoon the Massey group joined me and found some slab flounder! Alex, 14 years-old, landed a 4.2 flounder! Mr. Massey snagged another one that was just over 3 pounds and Jacob followed that up with a respectable 16 inch fish. Some great eating right there! Thanks for fishing we me guys! See ya on the water!
- Capt. Jacob Frick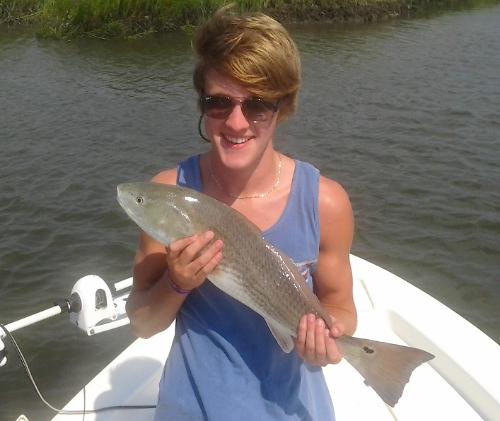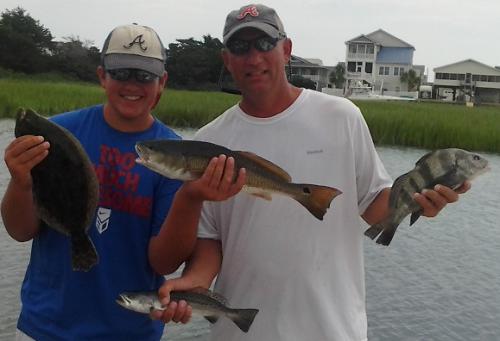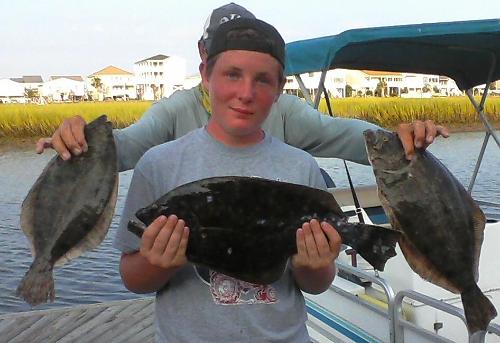 ---