"Cats Galore" | OIFC World Cat / Carolina Cat | 10/22/12
Both of the OIFC Cat boats struck pay dirt today when king fishing. They found ample pogies then hammered the kings at the Shark Hole and the Youpon Reef. They caught 14 kings ranging in size from 14 to 26 lbs.
Aboard the boats were a group from Winston Salem, Robert and Gabrielle Vanderpool, Randy and Dana Foster, Sammy and Lana Phillips, Gerard and Glenda Perreault.
Our crews consisted of Captains Steele, Chris Dew, Chris Dawson and 1st Mate Derreck.
Report filed by Dr. Terry of the OIFC Staff
- Capt. Rickey Beck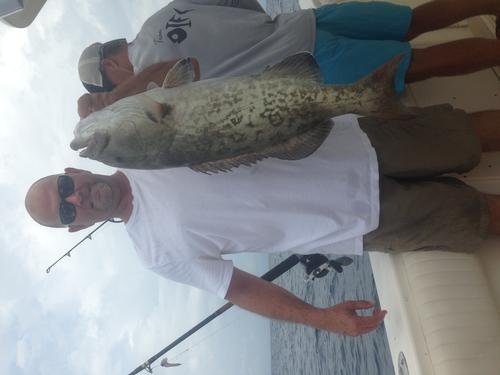 ---