"U. S. Open" | OIFC World Cat / Carolina Cat | 10/05/12
I am told that a 45+ lb king is leading. Matt (of the OIFC) and his dad Ken Rich who fished aboard their new Regulator are in 2nd place with a 44+ king. I've read of some kings in the 20+lb range being weighed in, Michelle Evans Drake of the Getaway Adventures had one which weighed 26.15 lbs.. It's also reported that the bite was on in the River Channel and the Lighthouse Rocks.
Below are a couple of pictures, one of Katelyn Kincer and Terry Johnson who fished with the OIFC crew, the other is Grayson Russ who fished with his dad Toby aboard the Mr. Goodhands and another is of the start of the tournament.
- Capt. Rickey Beck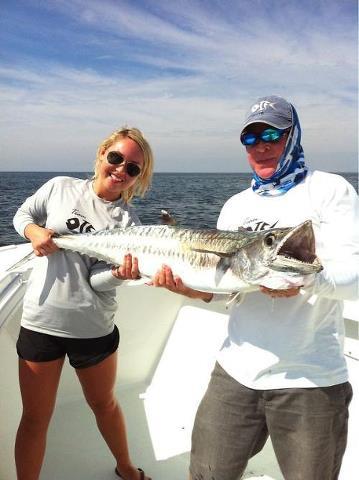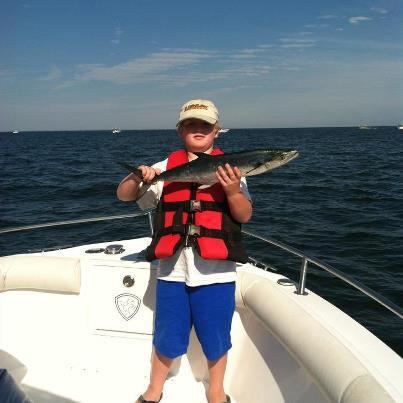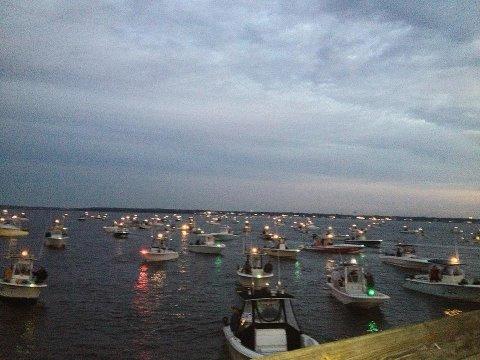 ---