"Congratulations Joe Winslow" | Do Work / OIFC | 11/22/16
We at the SKA wanted to express our congratulations to Captain Joe Winslow of the CCU Saltwater Fishing Team. He is the 2016 Hall of Fame Inductee.
"Fishing is a humbling sport. It teaches you life skills like patience, hard work, humility and teamwork." That's what this year's Hall of Fame inductee said! No stranger to the kingfish community, so it should be no surprise that Joe Winslow, one of the most dominant Carolina King Mackerel tournament fishermen, is receiving this honor tonight. Dr. Joe Winslow starting teaching at Coastal Carolina University back in 1997 working as the Director in the Office of Online Learning from 2013-2016 and recently transitioned back to a normal professor in order to have more free time. In 2008, six students approached Joe and asked if he could teach them how to fish in the area. Agreeing to do so, the official club was born! Today the current roster holds almost 60 current CCU students. Joe takes club members on fun fishing trips when the bite is hot so students watch him in action and hands-on learning. He takes a select few along with him to fish SKA tournament seasons. This year, Hooligan has had 1st, 2nd, and 4th place finishes in the past 4 tournaments, claiming the number one spot in Division 9. Joe also teaches online and distance learning so when the fishing club hosts their annual seminars, he can live stream them for people across the country to watch.
James Coleman, CCU fishing club president said this about Joe: "Joe Winslow is an outstanding fisherman and mentor who is very knowledgeable and has achieved so much in his career. Myself and others can always count on Joe for guidance, fishing related or not, and he is always honest and kind. Without Joe our club of fishermen here at Coastal Carolina University would only be a fraction of what it is today and we greatly appreciate him and everything that he has done for us since the beginning."
Congratulations Joe!!!
http://www.fishska.com/history/hall-of-fame-This report was copied from the SKA
- Capt. Rickey Beck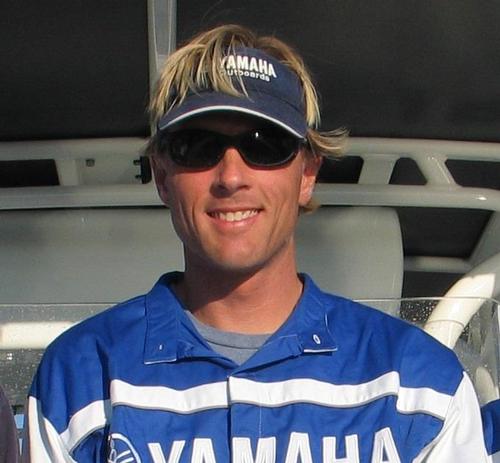 ---