"Recent Local Action" | Choice of Two / OIFC | 05/23/13
Picture 1: Craig Russell of Abacos reported: Just got back from 3 days of fishing. Finally tally was 47 mahi from 12-41 lbs. 2 wahoo to 44 lbs and tons of yellow eyed snapper deep dropping in 700 ft. See y'all June 10.
Picture 2: The Undertaker Capt. Jeff McDonald caught these fish Friday at Steeples
Picture 3: Hey Rickey I thought this would make for an interesting post on the report. This is a shot from my office window in north myrtle. Think the bait is thick yet??????? I think I'll get Doug to be my spotter during the Jolly Mon!!!
Picture 4: Is Billy Noble with one of the many Mahi he caught. He gave the others away.
Keith Bercuinas sent this report. He also included pictures but they wouldn't open. I'll get them up later..A great report non-the-less: Mr Rickey,

A little more stream news ... Sunday May 19 Eddie Julian and his sons, Edward and Davis, Myself and my son Hunter decided to take a trip and see if we could fill the freezer with some good table fare. We ALL had MAHI on the mind and wanted to hear the scream of a drag. So we set the Furuno on the numbers on Nesbitt Nobles boat "WIDE SPREAD" and broke the inlet at 540am. With the boys all sacked on the bean bag Eddie and I managed to have a pretty good ride out and some good conversation. Its nice having the opportunity to talk about "stuff" with no worries of work on the mind.. We hit a nice area of scattered grass and tons of flying fish about 3 miles shy of the number so we set our spread and started the troll. Within 10 minutes we had our first fish on and it was consistent action all day long with Mahi in the 20-30 lb range. We managed a couple really nice fish probably 30+. We ended the day with 12 fish in the box and what we will call "friendly boat side visit releases" of 3 more... It was a BIG TIME FOR ALL OF US. The boys did all the angling of fish while Eddie and I handled leadering and gaffing duties. Cant wait to get back on the water. Thanks to Nes for the opportunity to run the boat.
Thanks to all who sent these reports..I'm sorry about the delay in posting but the FOSO took center stage. Please keep them coming. If anyone has a report with pictures please email them to me at sunset69@atmc.net...Thanks






- Capt. Rickey Beck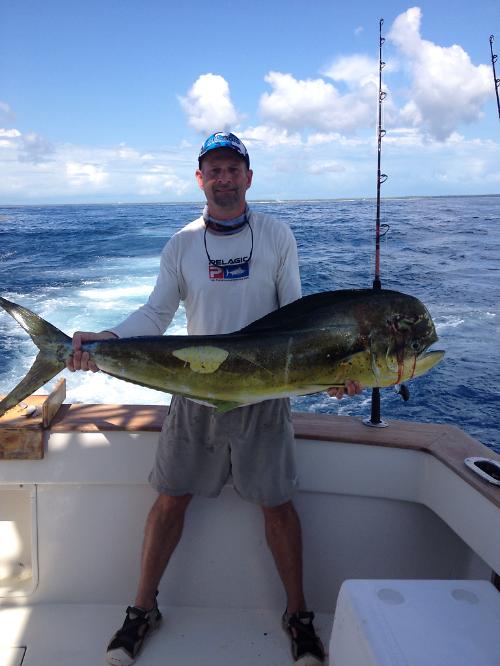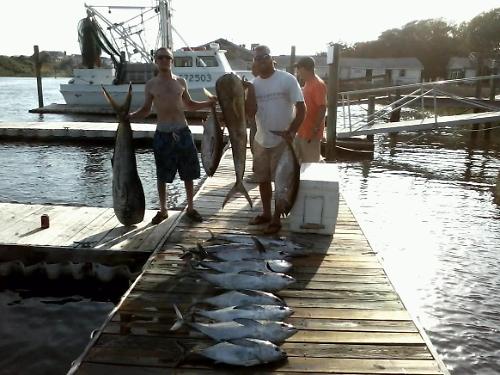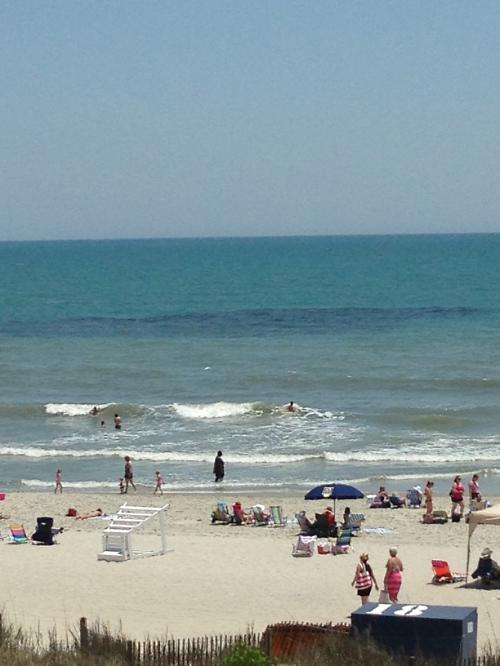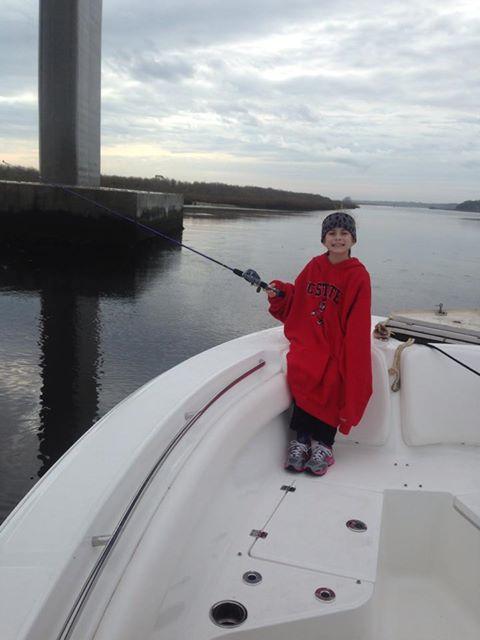 ---