"100/400 Produces" | OIFC World Cat / Carolina Cat | 05/17/13
Our Cat Boats, staffed by Captain Chris, Capt. Steele and Captain Derrick fished the 100/400 today and struck gold. The captains caught most of their fish around 1 to 2 pm in 80 degree water on skirted balleyhoo. Caught were mahi and cobia. On the way back they dropped lines for some bottom fishing at the 18 Fathom Wreck where they caught some amberjacks.
On the charter were Donnell Lawson, John Rolley, Keith Williams, John Mitchell, Kenny Grimes, Darrell Pelt, Bobby Fryer, Monderick King, Curlee Wingate, and Hector Velazquez who caught the biggest fish of the day.
Tomorrow should prove to be just as exciting.
- Capt. Rickey Beck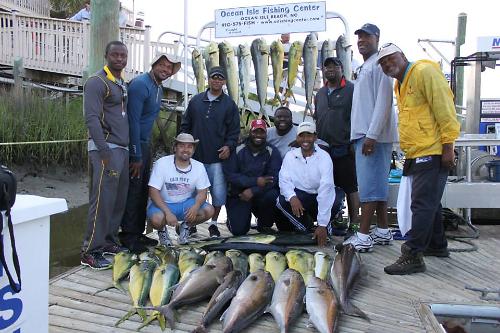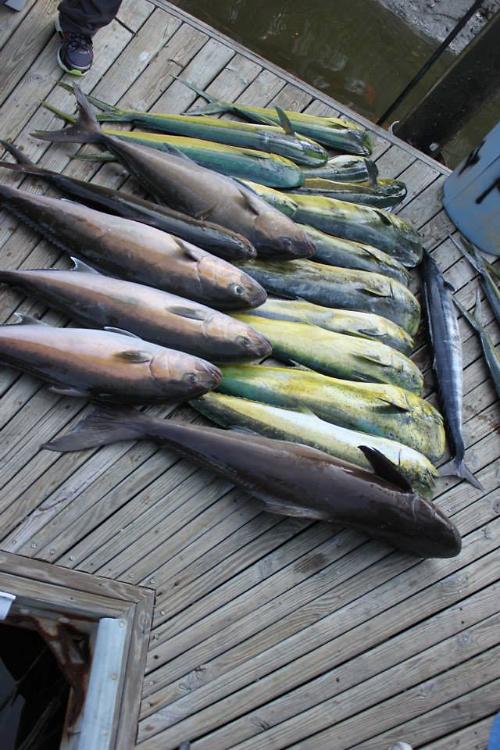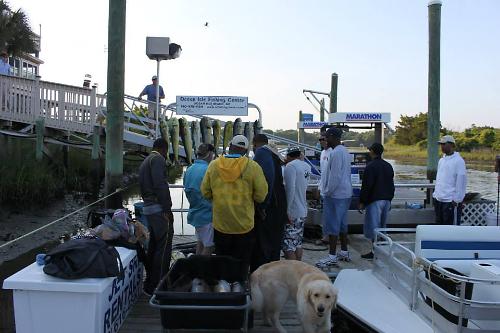 ---