"The Law Repeats" | Do Work / OIFC | 09/12/13
Below is a picture of Capt. Michelle Drake and 1st Mate "Little Billy" Berg with a monster wahoo they caught fishing aboard "The Law". I am sure the "boat driver" was Jeff Drake. When I get more information I will pass it on.
If you have a pic & report you would like to see posted send it to me at sunset69@atmc.net.
- Capt. Rickey Beck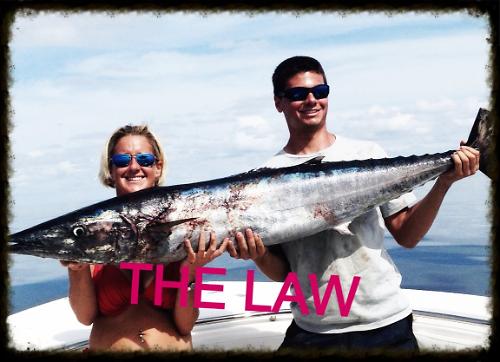 ---