"Heavy Heart" | Do Work / OIFC | 08/29/14
~~
We have learned that a great friend, Boo Hodges has passed away from cancer. We always enjoyed Boo coming to the OIFC and having endless chats. Such a good man taken way too soon. This is Boo's Life Legacy:
Edward "Boo" Ferrell Hodges III, age 51 of Fairmont died Saturday, July 26, 2014 surrounded by his family.
He was born November 5, 1962, the son of Ed Jr. and Donna Hodges.
He was President of Ed. F. Hodges, Inc. of Fairmont, NC and was a member of Baltimore Baptist Church. Boo was known for his smile and love of his family and friends. He never met a stranger and was an inspiration to all. His faith never waivered in his courageous battle against cancer. He won the fight because he is now in heaven. Well done our good and faithful servant. Some of his happiest times were spent hunting, fishing, and being at the beach.
In addition to his parents he is survived by his wife, Devon; daughter Bishop; sister Rose Simmons and husband Gary; brother Jim Hodges and wife Julie; father and mother-in-law, Lyndell and Brenda Bullock; sister-in-law Dahlia Hunt and husband Ozro; brother in law Clay Bullock; nephews Hamilton and Matt Hodges, Dawson "Boodro" Hunt; nieces Brianna, Kaylee, and Grace McMillian; aunts, uncles, cousins, and a multitude of friends
Rest in peace my good friend. :(
- Capt. Rickey Beck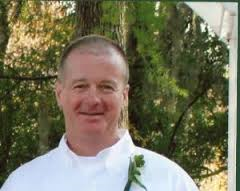 ---