"Team OIFC catch" | OIFC | 11/08/14
Although we did not succeed in our effort to defend our National Championship title, I believe we may have won the Wahoo tournament? Catching a big Wahoo like this on live bait is not uncommon down here, but the fight on the light tackle live bait is quite the challenge.
What a good looking mom and kids -- dad is looking pretty rough though.
- Capt. Brant McMullan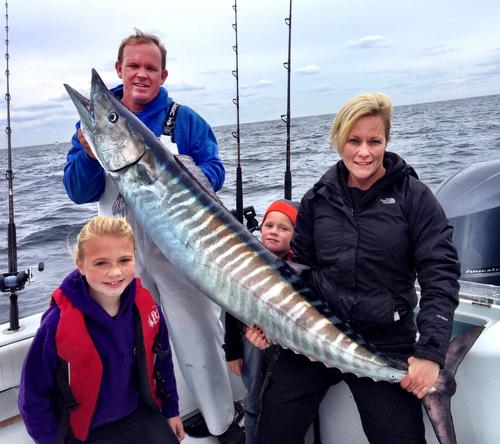 ---