"Long Lost Friend" | Do Work / OIFC | 01/01/15
~The following report is from a long time friend of The OIFC Robby Dial. I am glad to see him back on the water catch'n 'em up again: These are some pics of a trip aboard Don Lewis's Spec One Contender. Jeff mills and his buddy Nathan caught these first Wahoo along with my mystical lion fish. Yeah I gave them to the sharks. This trip was on the 18th. We had several knock downs, but fish were coming unbuttoned. Fish came off the scarp. Jeff is hooked so bad he is BOAT shopping. Another fisherman is born. The next pic is of another rarity, unicorn fish. That came off my Cape Horn (Dialed In). We found a temp break of 74-80 degrees in less than a 100 yards. Black fin were thick along with mahi. Go figure in December, all this was inshore of the blackjack. Great day on the water. The kings were caught the same day (12-27-14) on the (Level 5) captained by Duck Grisby. they caught a 4 man limit in 1 1/2 hrs. out by the Tower. So you can see we have been diversifying.
Thanks for the report Robby and hope to see you soon!
- Capt. Rickey Beck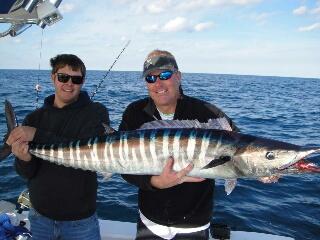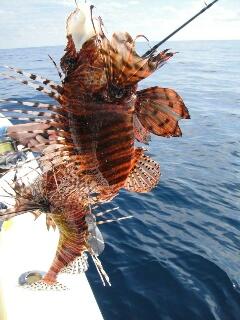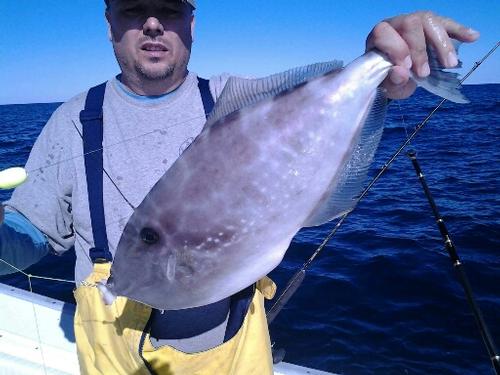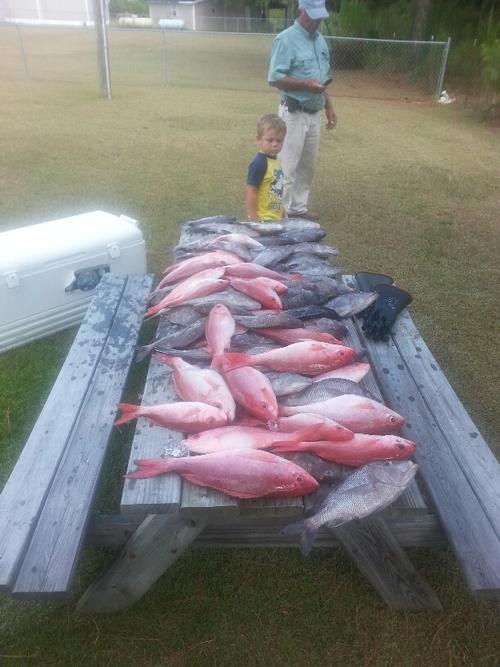 ---