"The Retriever" | Do Work / OIFC | 06/22/15
I am sooooo behind!! Bob Newell of the Sea Vee "Retriever sent me this report Tuesday:
Offshore the mahi have scattered so the Retriever crew set out with Edwin Newell, Bob Newell and "7th Heavan" captain, Far Out Shoot Out 3 time winner Larry Spainhour to try and find some billfish activity, setting our sights on the Steeples area. We thought we had what we all felt was a sail in the spread early but no hook ups to confirm our hopes. So, we settled in for a long day of picking at the mahi and looking for the weed line to form up....it was not to be. The current was strong all day and the fish were hiding from the heat.
Thanks for the report Bob <*(((><
- Capt. Rickey Beck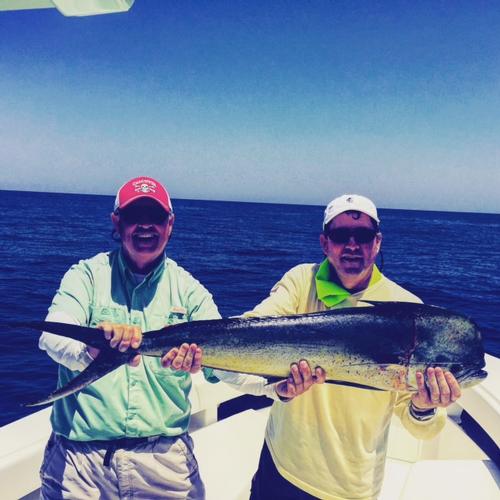 ---