"Redfish Tournament Trail Update" | OIFC | 07/23/17
I have not done a very good job with reporting recent redfish tournament adventures. While the reporting hasn't been very good, the adventures have been exactly as intense as always so I thought heading into the last event of the year, I would do a quick catch up.
This year I jumped back into the one man Elite Redfish Series which includes three tournaments over the spring and summer and a championship in early 2018. The first event was back in March at the Louisiana Crawfish festival in Chalmette, LA. If I remember correctly, I posted a fairly thorough recap of that adventure/debacle right after the event. To make a long story short, I ended up in 4th place after a very slow start on day one and major breakdown on day 3. Making the top 5 cut to be able to fish the final day and weigh in amongst the crowds at the Crawfish Festival was pretty wild. I charged on hard on day two and three but couldn't claw my way to the top after starting from behind.
Event 2 took place in Bayou Segnette, LA which is just below New Orleans. This was a cool event because anglers had so many options on strategy. The field spread out 100 miles in both directions of weigh in. We had really windy conditions but sunny so fishing was good. I fished within the same 3 square mile area each day and managed to make the cut again going into the final day in 4th place. On the final day I truly made the conscious decision to swing for the fences. I had a good bag of five fish on board that I knew would move me up but wouldn't be enough to chase down the leader. At the last minute I caught a monster but he was riding the edge of the legal length. The safe play was to let him go and hope for a top 3 finish. Taking the, "if you're not first you're last" mentality I opted to bring the big fish in and go for the win. It backfired as my fish just wouldn't give up that 1/16" and ended up weighing 4 instead of a 5 full bag limit. 5th place was my reward.
The angler of the year award would normally be in sight with 2 top 5 finishes in 2 events but the two guys ahead of me have also had a great season finishing in the top 3 for each event. So going into the final event angler of the year is likely out of the question which leaves only one thing to do. Win. I've had a steep learning curve over the last few years fishing this one man redfish series in the gulf states. Everything that could go wrong has. From Dukes of Hazard style groundings, to boat fires, to fish not measuring, I've had it all. For whatever reason, this season things seemed to have clicked. I can't put my finger on it, but I'd say the biggest difference is the ability to recognize when you're on the right path.
The final regular season event of the season is this coming week held out of Biloxi, MS. This one will present quite a challenge for me and my equipment. Most of the competitors will have larger bay boat style rigs to run across the Mississippi sound and Lake Borgne to the LA marsh. Unfortunately, I'm in my flat bottom tower boat. Any type of wave action at all creates a major problem. With 25 miles of open Gulf of Mexico running required to get to the marsh it'll be tricky for sure. For this event we are allowed to weigh 3 live redfish. If fishing in LA waters two fish must be under 27" and one fish under 30". If fishing MS waters all three must be under 30". Weather will be my deciding factor. Most anglers will opt to fish LA waters due to the heavier weights of the fish and ease of catching. I'll have a couple days to do some scouting and put together a good weather and bad weather plan. While winning this event is the objecting and would be sweet revenge, I do have the pressure of weighing at least one legal redfish so I can qualify for the championship. One fish should guarantee me a top 10 finish for the season which is what qualifies you for the championship. The championship will be next February and will put the 10 finishers in the east division (my division) vs the top 10 finishers in the west division in a head to head, match play championship. I plan on being there for that so catching a fish this week is important. I will do my best to update the report with how the week is going. To keep up with the standings and happenings be sure to follow the Elite Redfish Series on Facebook, Instagram and all that stuff.
Scouting starts tomorrow afternoon.
- Capt. Barrett McMullan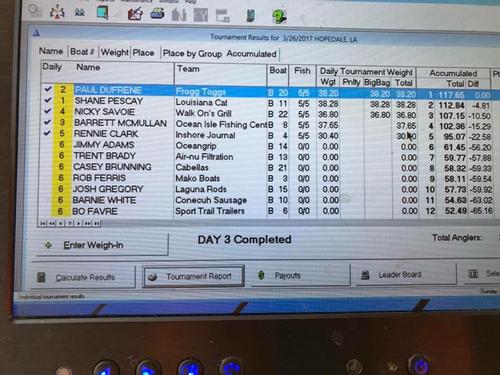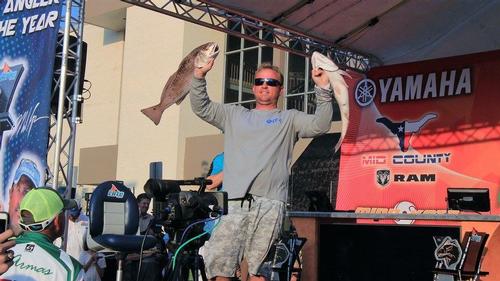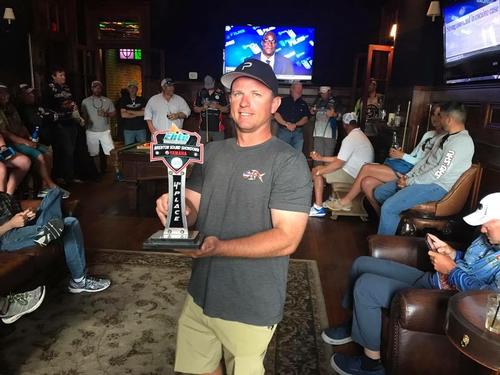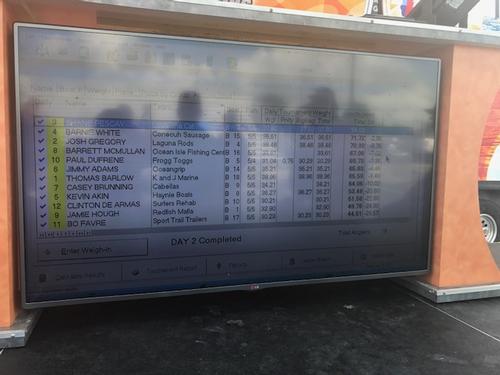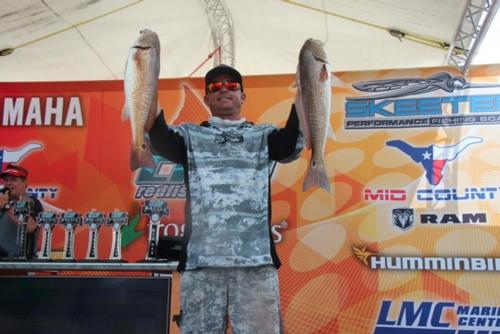 ---