"Snapshot Jolly Mon Awards" | OIFC 1- 36' | 06/22/09
I thought I'd post a couple pictures of the top 3 teams in the Jolly Mon. I'll defer to Captain Brant for the whole report. I've included pictures of the top three winning teams, left to right, 1st place--Reel Time, (crew-Samuel "Tommy" Ress, his daughters, son-in-law Preston Nowell, and crew member Chad Malpass), 2nd place-Ketch This, 3rd place-Got-Cha. Congratulations and thanks to all who in some way participated in the Jolly Mon and made it such a great success.
I should also mention the 2 lovely Awards Girls, Miss Caroline McMullan and Miss Camdyn Beck.
- Capt. Rickey Beck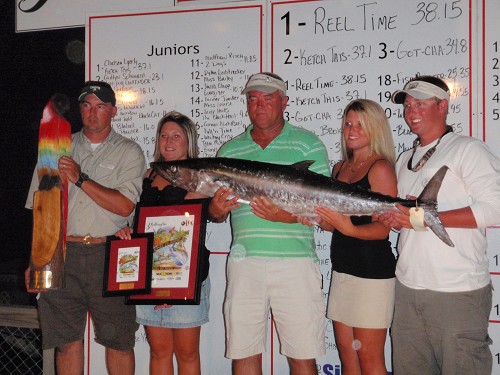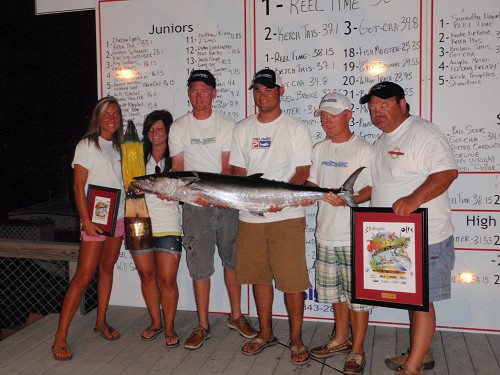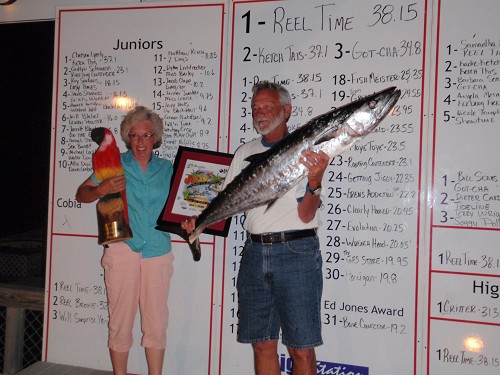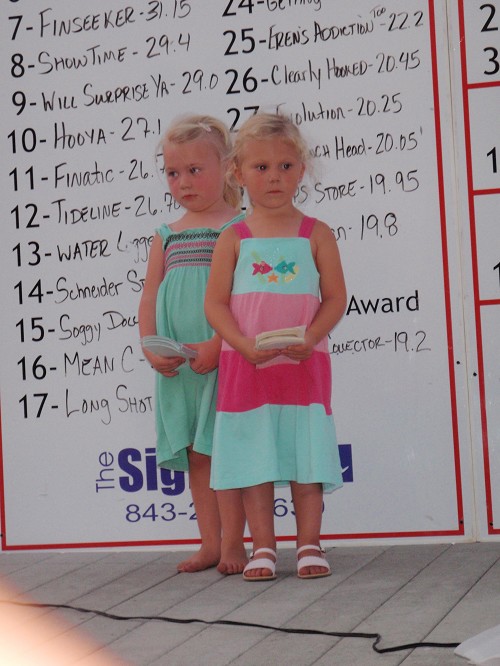 ---