"WAHOO!!" | OIFC World Cat / Carolina Cat | 05/27/09
Captain Roger along with 1st mate Captain Zach took George and Tyler Yaken from Florance, S.C. to the Winyah Scarp today. As can be seen in the pictures they landed their share of Mah, and finally the Wahoo who had done as excellent job of eluding us this season.
Joining the Carolina Cat at the Scarp was the World Cat Captained by Chris Burrows with 1st Mate "Turtle", and their charter consisting of Eric Iovacchini (can I buy a vowel ) (Ashville, N.C.), Chuck Lynch (Charlotte, N.C.), Jim Day (Athens, Ga.), and Dan Stonburney (Athens, Ga.). To say the least these guys were a hoot! They fished using pink and white Islander Outriders but caught their biggest Mahi, you guessed it on a Black Bart Mahi Candy. Captain Chris said they found a grass patch and wore the Mahi out and threw in a couple of Wahoo for good measure.
- Capt. Rickey Beck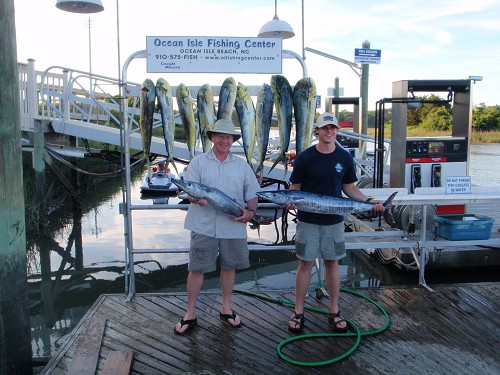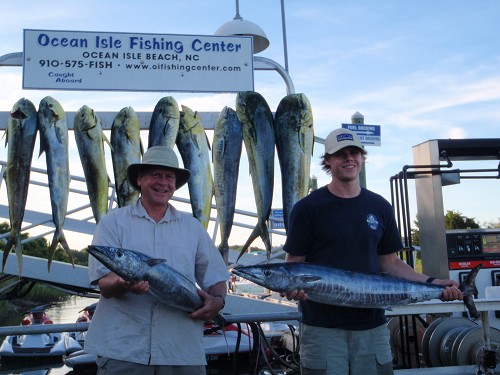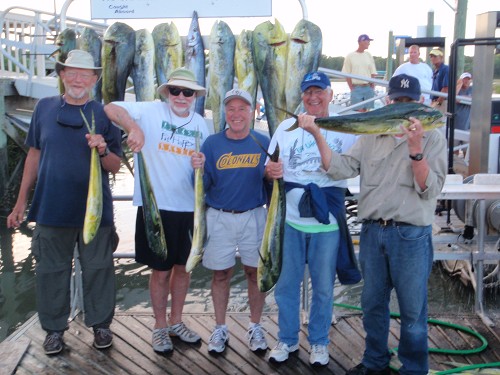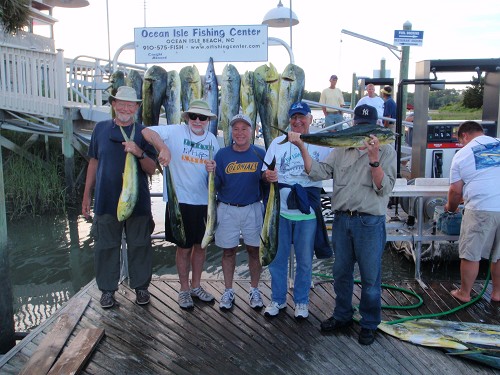 ---