"Don Leonard Billfish Award" | OIFC 1- 36' | 05/16/10
The Don Leonard Bill Fish Award commemorates a man who was not only a great friend of the OIFC, but was a accomplished fisherman. The award is presented to the angler who catches and releases a bill fish during the Far Out Shoot Out. Until this year's tournament no one had won the award.
This year, Margarett Pennstrom caught and released a sailfish. She was fishing aboard the "Clearly Hooked" Yellowfin hailing from Carolina Beach, N.C. Also aboard were Austin Eubanks, Field Hucks, and Clark Truluch. Pictured below is the crew with the bill fish and the Leonard family.
Margarett's name along with the boat name will be placed on the trophy. The award is displayed in the trophy case at the Ocean Isle Fishing Center. Congratulations Margarett and the crew of the "Clearly Hooked".
- Capt. Rickey Beck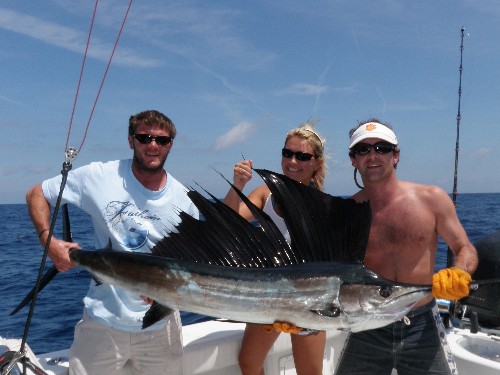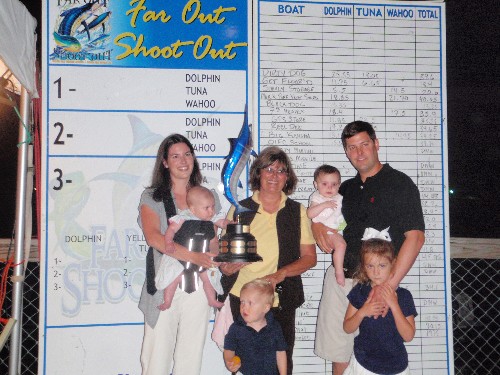 ---