"End of the day" | OIFC 2- 27' | 04/01/10
The "It Works", Captained by Rube McMullan, who was joined by Capt. Chris Eckert and Captain Steele Park headed off shore towards the Black Jack. They couldn't find warm water so they elected to bottom fish. Rube said the Roscoe Jig was the hot lure. The crew brought home AJ's, Sea Bass, Black Fin and Snapper. Several Grouper were caught and released. Steele will have a more in depth report later.
Captain Jeff B and I will be joining the rest of the OIFC fleet tomorrow. The temp. shot will determine our plan of attack.
- Capt. Rickey Beck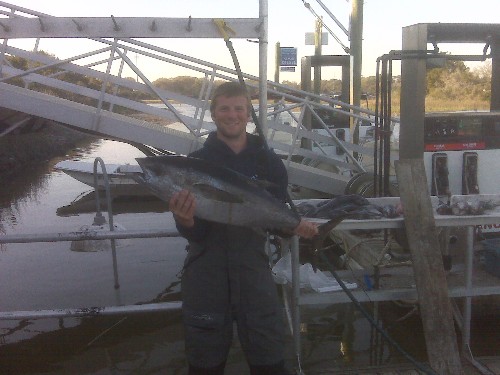 ---