"This Week Inshore" | OIFC 1- 36' | 07/09/10
This week has been extremely productive inshore, especially flounder fishing. Several "tourists", meaning those not familiar with the local fishing spots, as opposed to" terrorists" who drive mini vans with out of state license plates and give obscene hand gestures in traffic, reported catching flounder, sometimes called fluke at the Sunset Beach Bridge.
Jeff Wallen fished the weekend and reported a double slam on trout Friday. Saturday, he and his son Josh caught 7 keeper flounder before 11 am as well as a 6 lb red. Some were caught behind Sunset Beach, while others were caught in the Shallotte Inlet. The fish were caught on pogies. The ones he and Josh are holding in the pictures were released.
Dr Wallen sits on a committee for the S.C. DNR. He said that biologists have told him that the flounder over 16 " are females, and the bigger the flounder the more eggs they produce and the more often they produce them. Thusly releasing them improves the flounder fishery.
The othe picture is of Captain Jeff Williamson's charterf rom yesterday. Not too shabby for a half day trip.
- Capt. Rickey Beck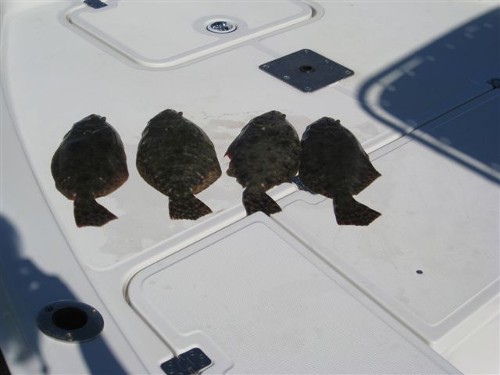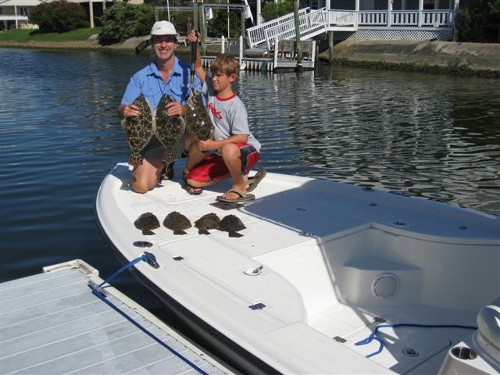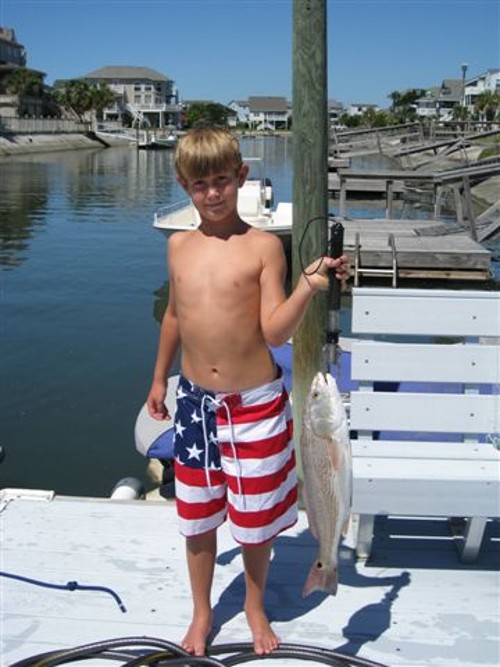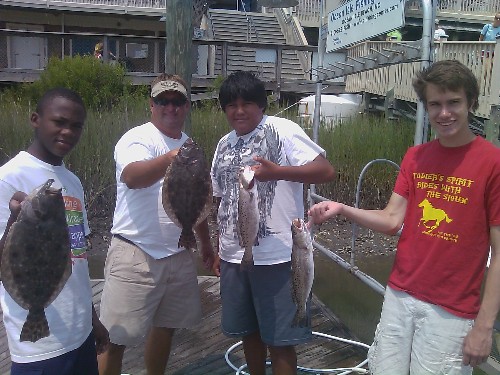 ---