"Sailfish!!" | OIFC World Cat / Carolina Cat | 07/23/10
Captains Chris Dawson and Jeff Williamson were joined on a charter today by Marie Irby (Monroe, N.C.), her sister, Ann Smithey, along with Jack and Hayden Smithey (Ruston, La.).
They started fishing at the Shark Hole and caught some small kings, then were invaded by sharks. From there they went to the 90's, with the same story so they headed to Christinas Ledge. They put out a frozen cigar minnow with a crystal Blue Water Candy skirt, and a short time later Marie was on the way to a 2 hr battle with a 6 ft. sailfish. Everyone said the sail put on a heck of a show, tail walking several times. Thankfully they took some great pictures and will be emailing them to me shortly. On Ann's last charter this past season she had a big king. This should be the kind of action that brings her back for more.
We're all looking forward to the pictures, especially with the upcoming Cape Fear Sailfish Classic only three weeks away.
- Capt. Rickey Beck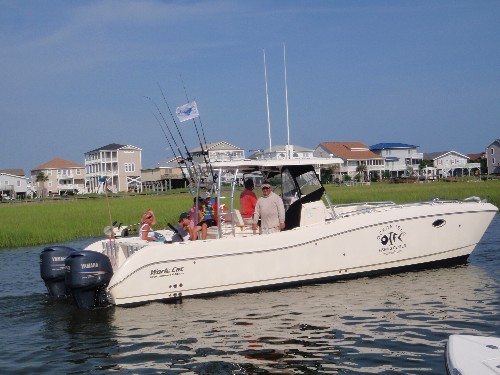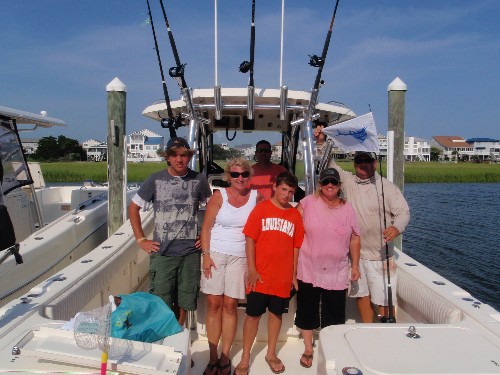 ---