"A Raw Weekend" | OIFC World Cat / Carolina Cat | 11/29/10
Captain Jeff Williamson (Get Busy/OIFC) was chartered by Bruce Christison and his son Matt this weekend. Mat is a junior at Charleston College majoring in marine biology. As you can tell in the pictures they weathered the wind and cold and caught some nice fish at the old (thank goodness) Sunset Bridge.
Meanwhile, Brandon Sauls, aboard his new Triton took the lead in the OIFC Rodeo with an unbelievable 9 lb. trout. Brandon and his trout are in the next to the last picture. The last picture is Brandon's partner, witness and accomplished fisherman in his own right, Clay Morphis, Sr. Clay caught a 7.2 lb trout himself. On any other day, that fish would have won Capt. Kyle's Tournament.
It will take some getting used to not seeing Brandon in the Bone boat with his sunvisor on upside down and backwards. That boat would make someone a nice ride, and it knows how to catch fish!
Meanwhile, the off shore guys were hanging around the OIFC or coffee shops talking about the upcoming blue fin season. Also, as a side note, Capt. Rube and Capt. Chris Eckert were cleaning some big ol' Mahi on the OIFC dock. The word is they came from an undisclosed location far out in the Gulf Stream. Add that to the recent wahoo bite and the prospect of landing a big money blue fin and a lot of people are "chomping at the bit" to wet a hook.
- Capt. Rickey Beck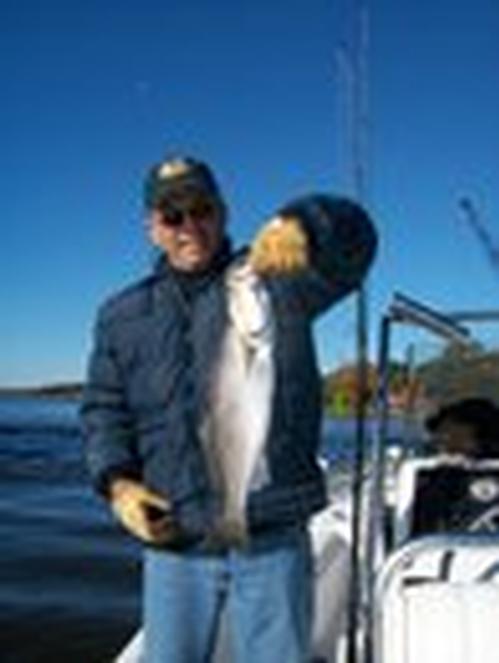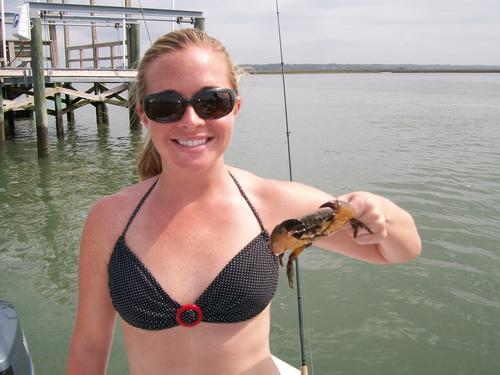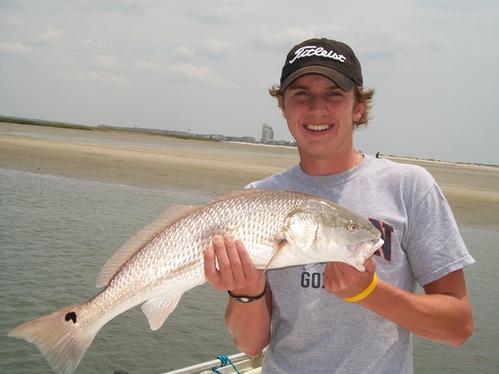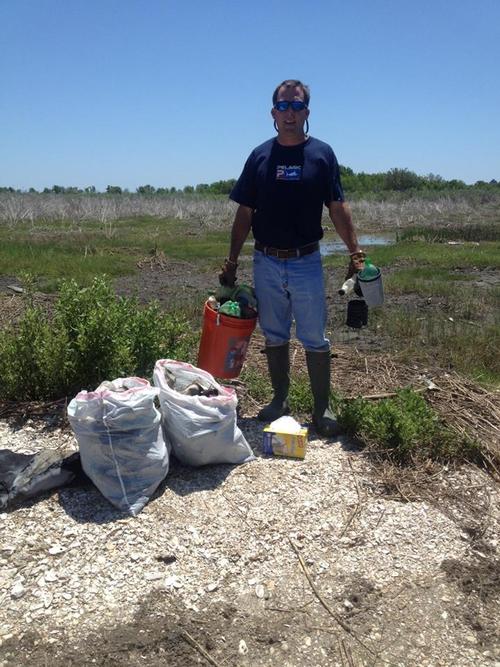 ---