"A Little Too Bumpy" | OIFC World Cat / Carolina Cat | 05/14/11
I don't think anyone was surprised by the windy conditions and the thunderstorms. After all, it's "Far Out Shoot Out" week and Bike Week, so we'd feel neglected if we had perfect weather. Not to fear...this isn't Capt. Brant's 1st rodeo, that's why he established the 8 day format. We ought to be able to fish sometime during that time frame.
However, Capt. Brant and the OIFC provided some activity with the fishing tackle yard sale, some great sales on bait and other gear in the store and fishing seminars put on by members of our seasoned charter captians.
Meanwhile, the Captains canceled a Gulf Stream trip because of the wind off shore. They instead ran a near shore charter with the Herbert's. The crew trolled for spanish and put out some king rigs just in case one of those kings we've all been hearing about showed up. They fished right off the beach and ventured to the 90's. The folks landed some spanish, blues and even caught black sea bass on the down rigger line. Weirder things have happened.
I think it would behoove us to partake in some of Rubes meteorological experience. So I invite Rube to provide us with a tournament forecast so we can all better plan our trips.
- Capt. Rickey Beck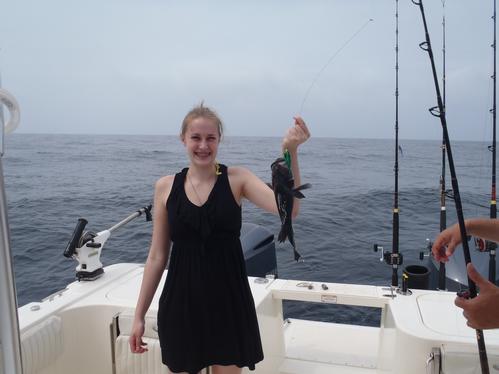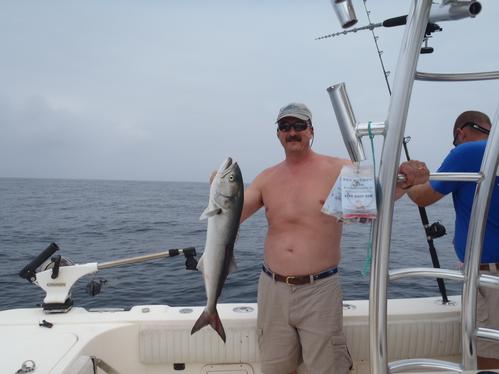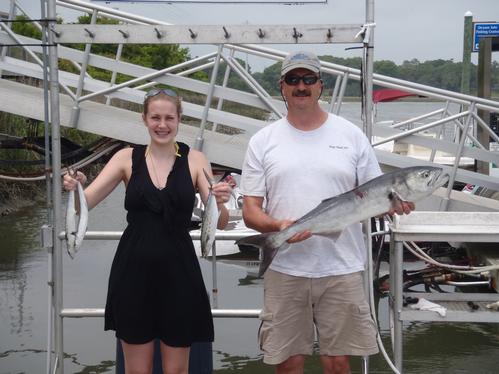 ---