"Tubbs Inlet Action" | Get Busy | 05/07/11
I was at the helm of the OIFC until 1pm today. That's when I joined Captain Jeff Beck and Richie Heywood aboard the OIFC/Talechaser for a little inshore action. We hit Tubbs on a falling tide and immediately picked up 4 short flounder while trolling the docks. Richie boated a 16" which we put in the live well in case we caught a few more keepers.
Richie had a creek he wanted to try on the backside of Tubbs. We plained out the 17 ft skiff and skimmed over some VERY skinny water and made it to some deep holes. We anchored and fan cast with mud minnows and Berkley Gulp 3" white shrimp. I struck gold when I was hammered by a drum. I lost it beside the boat when a knot gave way and the red fish escaped. GRR! I wonder who tied that knot?
Richie and Jeff hit pay dirt with 2 other drum. They were barely legal but we released them. The tide began to rise and the bite stopped. We trolled our way out and picked up another short flounder. In all (I think) we had 7 flounder and 3 red drum.
- Capt. Rickey Beck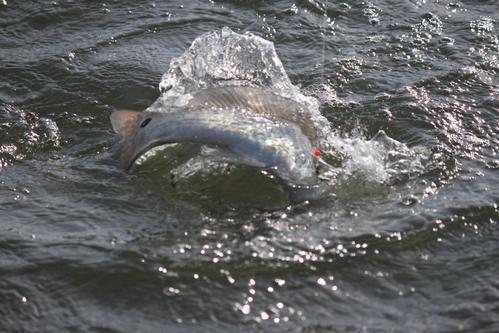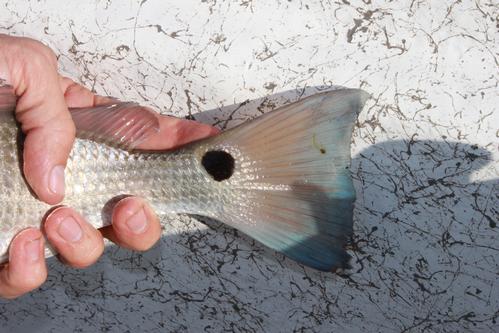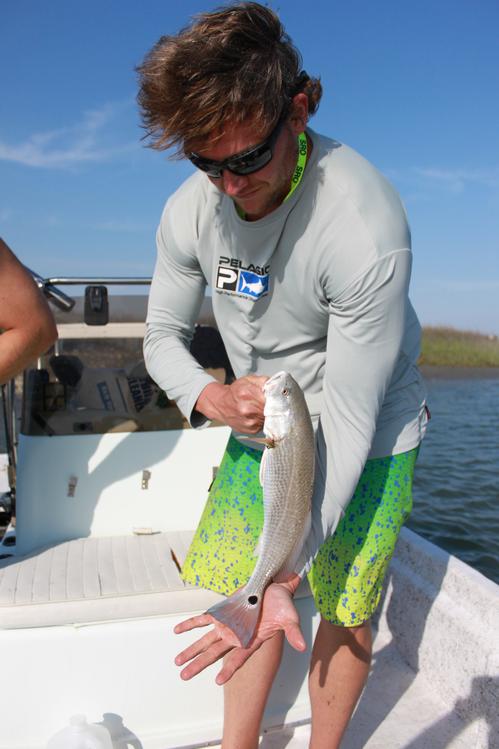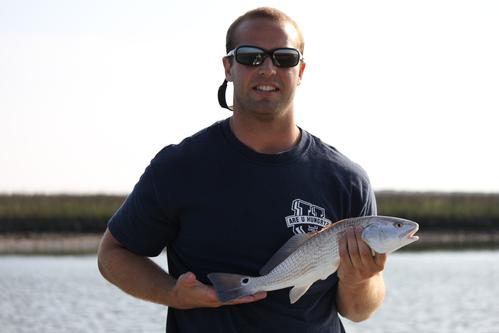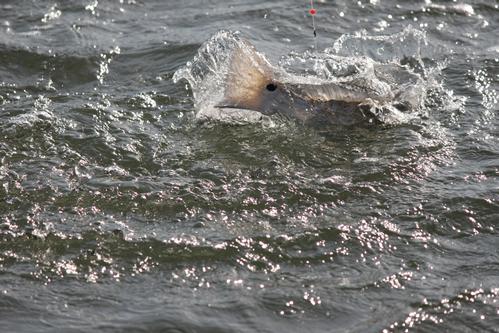 ---