"Sailfish Action" | OIFC World Cat / Carolina Cat | 06/22/11
John Thompson was the angler on his father-in-law's 24 ft. Seahunt captained by Claude Rogers when they hooked up on this beautiful sail fish at the Sharkhole on June the 12th. This was John's 1st sail. They had seen one sail fish hooked up earlier in the day. John and Claude caught one 15 lb mahi and several teenage kings when they decided to take up lines at noon. That was when the long line started screaming and a sail was putting on a tail walking show. After about 20 minutes they got the fish aboard long enough for a photo op. It took about 10 minutes to properly revive her and she swam off nicely.
Thanks for the pic guys!
- Capt. Rickey Beck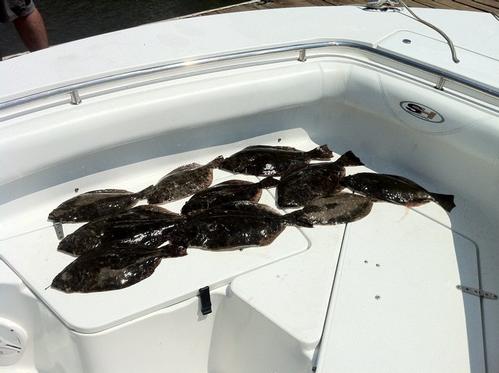 ---