"Adam Park Returns" | Tiberias - 22' | 06/26/11
Adam booked his third trip with me this past week. Each time he brings along a new fisherman. Mr. Pitt was his guest on our first trip and landed our best trout of the day. I must mention that Mr. Pitt was a small mouth guide for 20 years! No pressure! Adam also had his friend Chad with us. Adam came back this past winter with Chad and his Dad. Chad put a spanking on everyone that day, landing 7 out of the 10 reds we caught. I am wondering if that is why Adam left him at the house on this trip?
Adam brought along his Uncle Tom this go around. We worked on a few redfish in the lower slot around 19" to 22" inches, black drum, sheepshead, and flounder. Live shrimp has really been the ticket lately. Using a carolina rig or just a light jighead drifting the shrimp beside pilings and oyster bars will get r done. Live mud minnows, mullet, and pinfish are still putting a few flounder in the boat. We are still managing a handfull each trip, but the keepers are few and far between. Adam thanks for fishing with us and keep bringing folks back to us. See ya on the water!
- Capt. Jacob Frick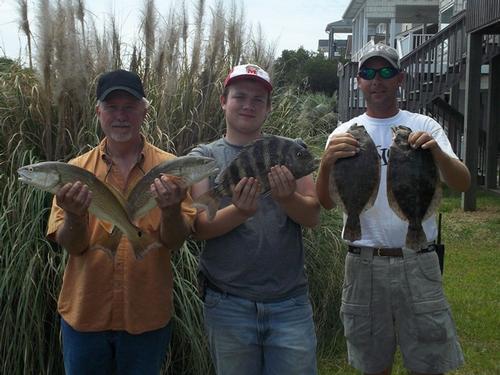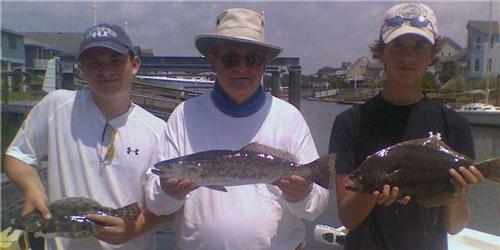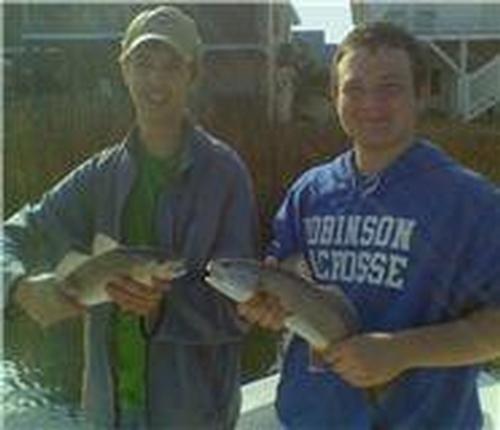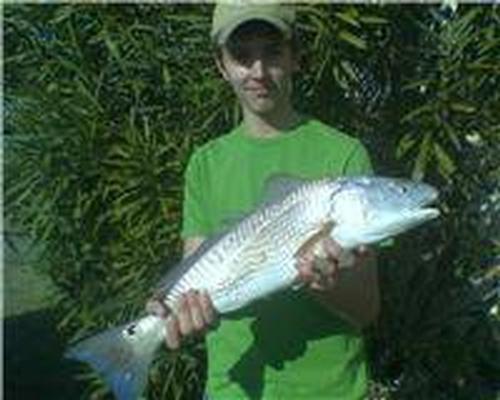 ---