"Why not during the Capr Fear Classic?" | OIFC World Cat / Carolina Cat | 08/21/11
Jim Taylor of Holden Beach fishes aboard his boat the "Reel Action". On this day he had the unforgettable experience of fishing with his dad, 61 yr.old James Taylor, who has always dreamed of catching a sail fish. He was also privileged to have his brother Johnathan and a few other friends.
The crew of the Reel Action fished north of the shoals and east of Wrightsville Beach. They departed Masonboro Inlet @5 am and put out lines some 20+ miles out. In short order they had 2 gaffer mahi and a couple of peanuts aboard. They also had 2 sails show up in their spread and devour about $25 worth of balleyhoo before they picked up lines and moved on.
The Reel Action found bait over a hard bottom and put lines out, circling the bait.Then both outriggers popped at the same time. Jim grabbed the TLD 25 and his dad grabbed the TLD 15 with 20# test that would go on to catch a 65+/-# sail fish. While they were getting set to fight, a 3rd line on an outrigger went off and sail fish #3 was on.
They successfully landed 3 sail fish and kept them long enough for pictures then released them safe and sound.
The crew went on to land a 28 # king, a barracuda some spanish and saw some leatherback turtles prior to returning to the dock at 5 pm.
- Capt. Rickey Beck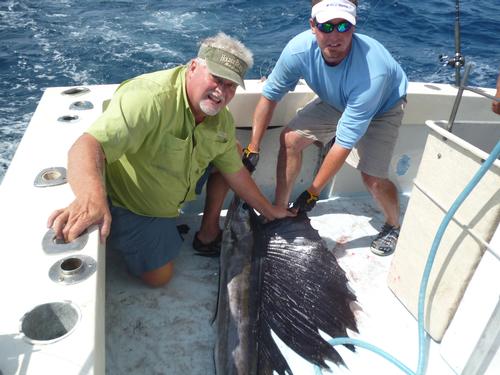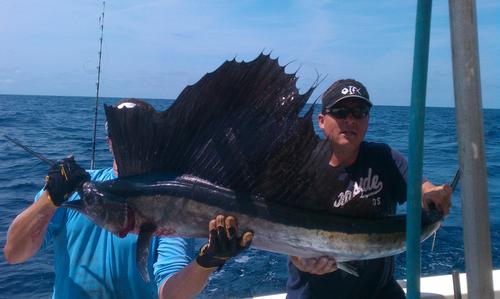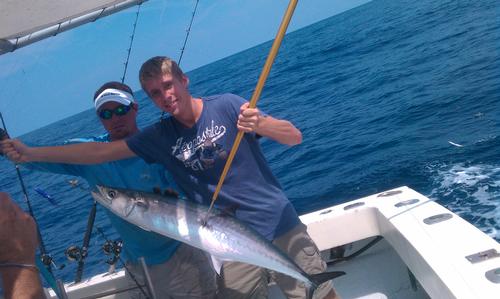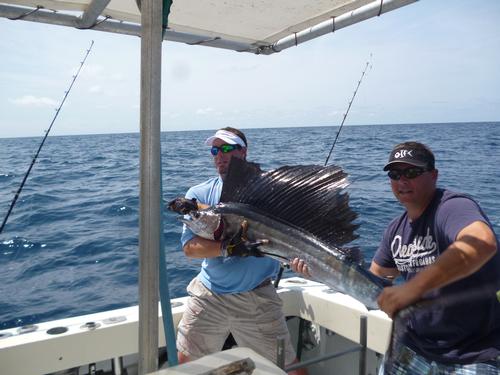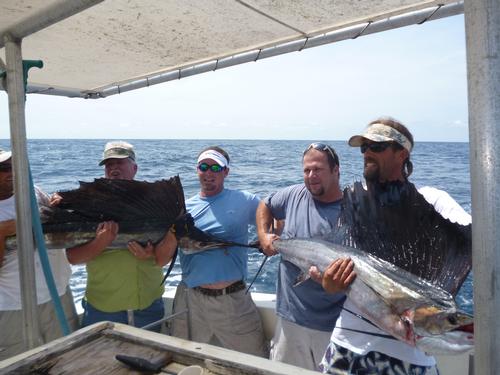 ---