"Productive Day" | OIFC World Cat / Carolina Cat | 07/22/11
Captain Steele and Eckert were joined by the Luke and Becca Lucey, the Smiths, Becca, Tanner, Taylor, Van from Greensboro, NC and Greg Camachao of Colorado. They fished in 105 ft of 80 degree water using pogies and squid. Van landed the Jack and most everyone else caught a mahi.
Steele reported the pogies were thick off the beach, although they were small.
- Capt. Rickey Beck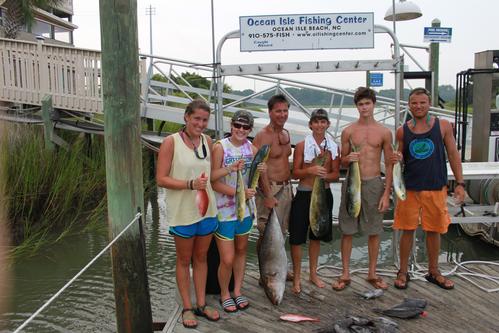 ---