"On the Edge" | Tiberias - 22' | 09/14/11
The inshore bite was on fire just before the full moon and has slowed just a bit with its passing. The redfish are still biting really well. Live shrimp and mullet on a carolina rig is getting the job done around hard structure. Rod and Bill joined me yesterday afternoon, we found several short flounder with only one keeper in the bunch. We switched gears and started to target the redfish. We had lots of opportunities, but pulled hooks, bent hooks, and broke a few lines. We finally landed a couple of nice reds for dinner. Andy and Alan join me this afternoon and the action was pretty much the same. We landed several flounder, baby gag grouper, and some nice reds. Thank you guys for fishing we me! See ya on the water!
The water still needs to cool down a bit for an all out Fall bite! A cold front is supposed to pass this weekend and should help us out a bit. I expect the bite will be great around the new moon phase late next week. Stay tuned....
- Capt. Jacob Frick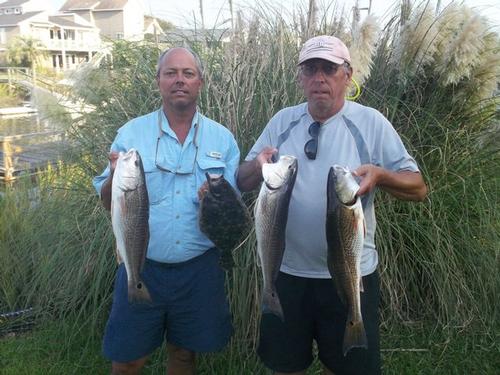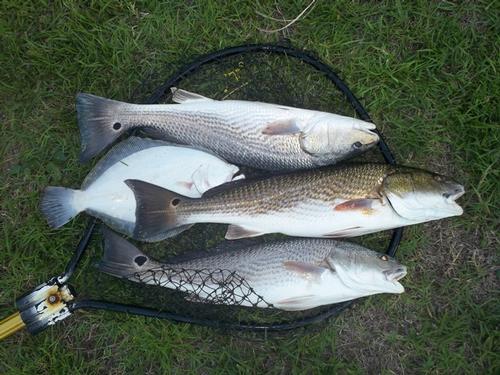 ---