"Horseshoe" | OIFC World Cat / Carolina Cat | 08/21/11
Bob Newell, the director of the Cape Fear Sail Fish Classic went fishing for sail fish at the Horse Shoe aboard the "Black Dog". Along with Bob were Liz Newell and Niles Harrell. They were fishing ballyhoo with circle hooks. Liz landed her 1s wahoo, pictured below and Miles released a citation sail fish. Based on recent reports there are plenty of sails in our area.
Also pictured is OIFC Dock Master Mitch Stephens with a combo Capt. Jeff Williamson caught at an off shore reef. I'm ashamed to admit that I lost one out there a couple of summers ago while trying to scoop jelly balls. Wouldn't it be funny it that was it!!
OIFC dock pictures by 1st Mate Cassie Dawson
- Capt. Rickey Beck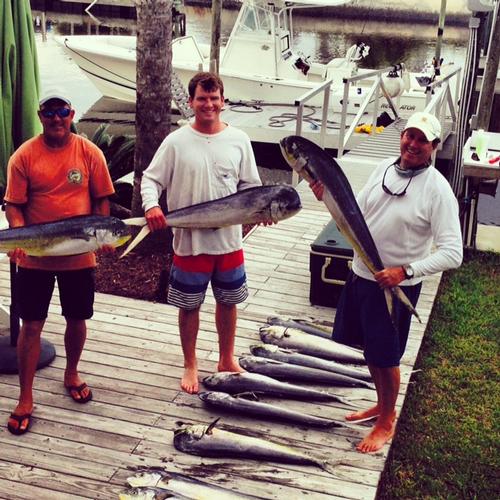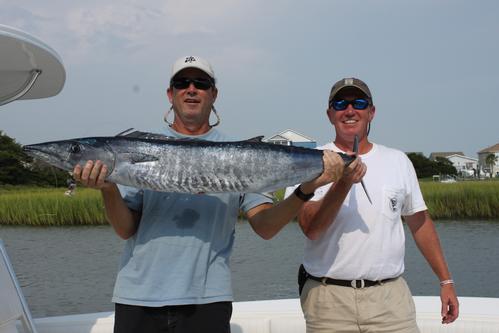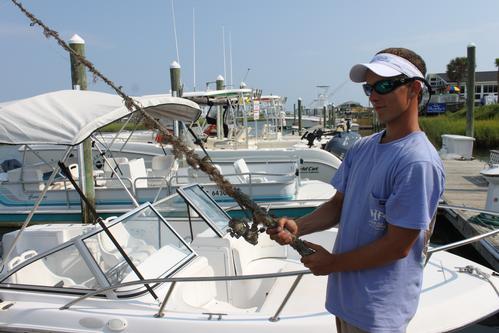 ---