"Why?" | OIFC World Cat / Carolina Cat | 10/17/11
Why in the world had the bait on the beach been so thick you could walk on it, then decide to hide out yesterday. Team "Do Work/OIFC" looked for bait all morning. The crew, aboard OIFC's It Works looked for bait from the Shallotte inlet all the way to Snow's Cut and back. Finally at 12:10 there were a couple of flips near the Ocean Isle pier. Captain Jeff Beck threw his Capt. Brant's custom heavy net blind and floated the net. "Do Work/OIFC" wasn't the only team experiencing the same problem.
When the scales closed at 5PM, "In Too Deep" won the gold and Keith Berciunas, Christa Lee, Samantha Thompson and Hunter Berciunas of the "EZ Now" got the sliver a mere 12 oz. behind the 1st place "In Too Deep". Samantha was the angler of the 2nd place king, she also won the Lady Angler Award. This was also her 1st king! Christa is the lady holding the king on the boat. Samantha and Hunter are pictured at the weigh in. I do believe they are hooked on tournament fishing. Which is a good thing.
The OIFC's teams suffered, with Capts. Brant, Barrett, Amy and 1st mate Caroline weighing in a 20 Lb king. We're licking our wounds but will be cocked and locked for this week's Fall Brawl.
Congratulations to all the teams weighing in fish, especially "In Too" Deep" who also won the Rumble last year!
- Capt. Rickey Beck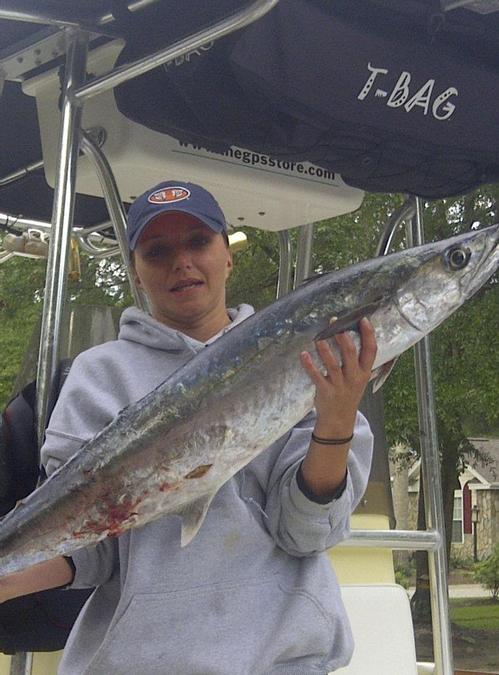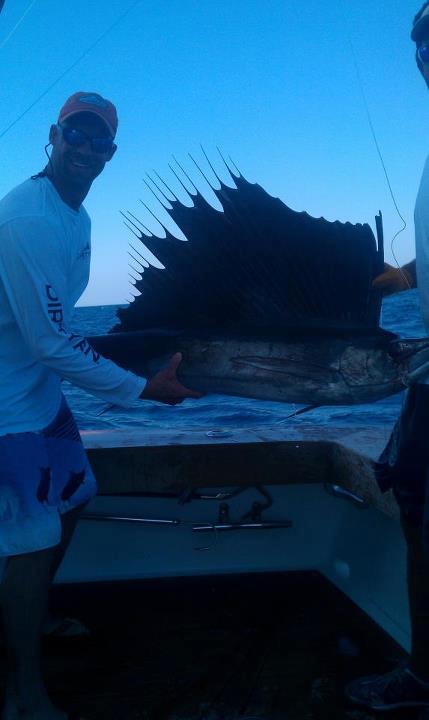 ---